6 unusual things to do in Tuscany
Tuscany is a land full of wonders to discover and a real Paradise on earth for those who visit it: its breathtaking country landscapes, the fine architecture of its town full or art and history
Beyond the classic destinations, however, there's is another side of Tuscany, distant from to the touristic paths, who really deserves to be visited.
If you wish to explore it, here's our list of 6 unusual things to do in Tuscany.
Fly on a hot air balloon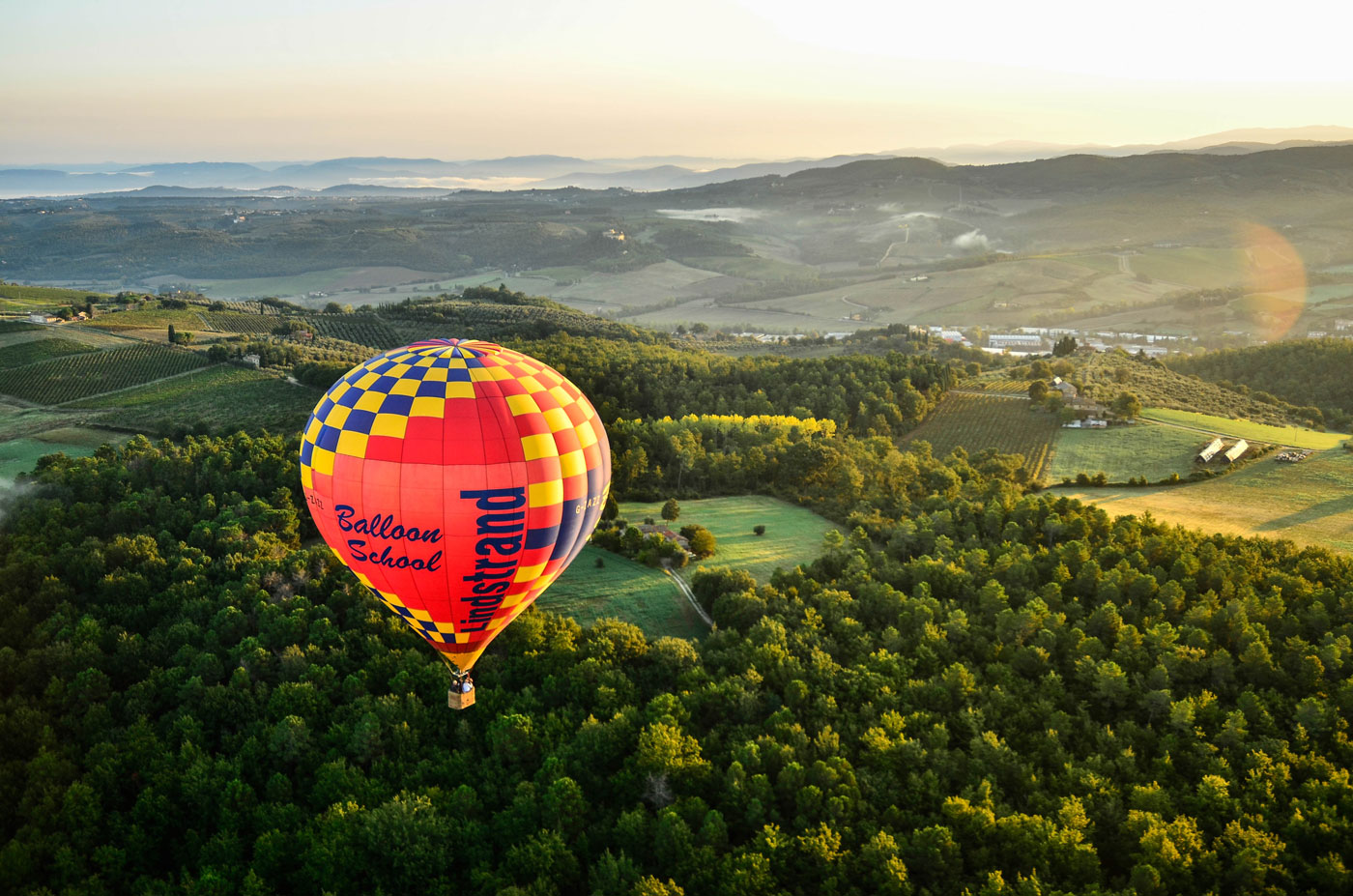 See Tuscany as you have never done before: ballooning above Tuscany is a different way to discover its beauty and an amazing experience you will never forget.
From the sky, at 1550 meters above the sea, you can embrace with your eyes landscapes, cities, fields and everything that this land has to offer, and look at it from a new perspective.
You can choose from different rides, depending on the location you wish to fly above or the experience you are looking for: exclusive private flights, Honeymoon flights, photography, enogastronomic excursions, with a drone recording the flight… We have some suggestion for you here.  
Explore Tuscany riding a horse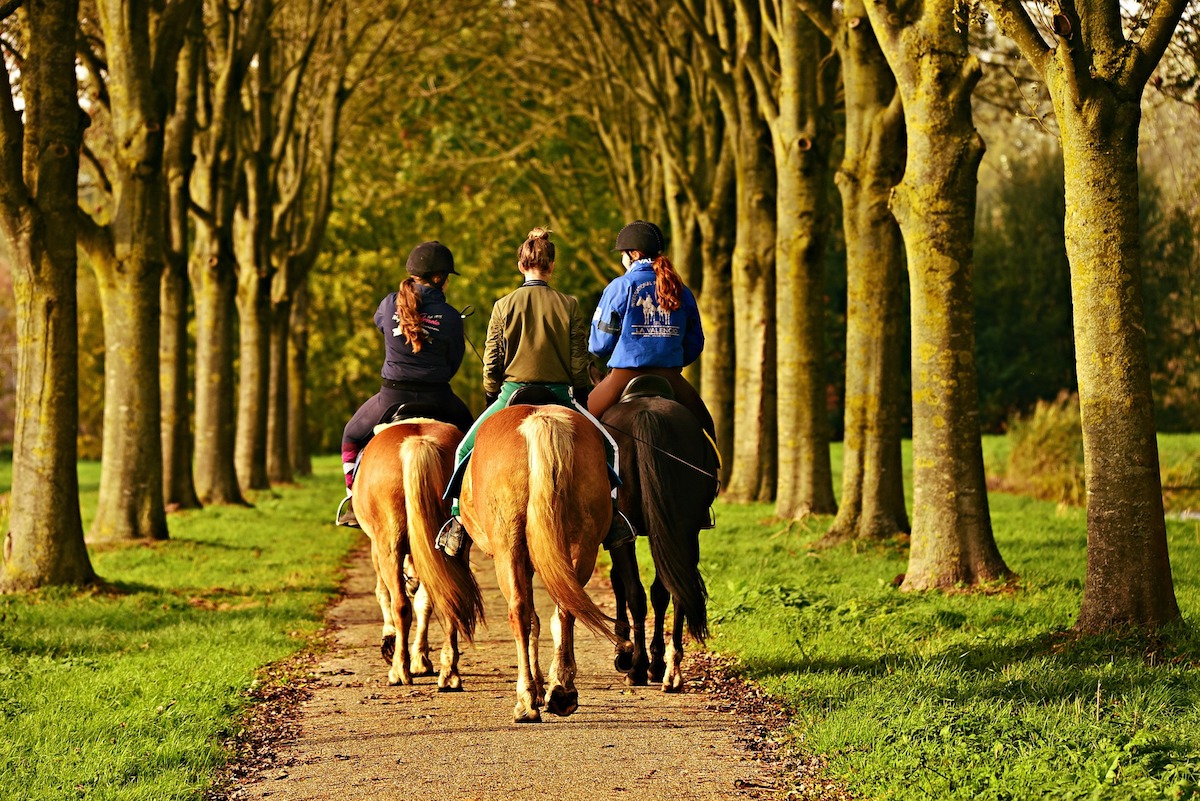 The beach, the mountains, a natural reserve: whatever your favourite landscape is, why don't you explore on a horse? It doesn't matter if you are a perfect knight, a horseback riding is always a great choice to explore Tuscany in a unique way.
You can find your perfect tour between hundreds and decide which side of Tuscany discover to have an excursion perfectly tailored on your needs and interests.
Our favorite one? The Terme di Saturnia tour: after 25 km through the hills and mountains of Maremma you will have  half a day to relax in the pools of the Cascate del Mulino, a wonderful outdoor natural spa. Two unusual things to do in Tuscany at once!
Take a tour on the set of movies and TV series
Tuscany beautiful cities and panoramas are often been chosen as background for movies or television productions: "Under the Tuscan sky", "A room with a view", Dan Brown's "Inferno", "New Moon" from the Twilight Saga, "Quantum of Solace", "Hannibal", "The Gladiator", Spike Lee's "Miracle at St. Anna" and the praised tv series "I Medici" to name a few.
A tour on the set location is an unusual and funny way to discover Tuscany while you see the real places where your favorite scenes were filmed.
You can arrange your own tour or choose between the thematic ones: Valdichiana and Valdorcia offer a tour of the set of several movies, while Montepulciano focuses on New Moon locations. So does Volterra, where the book and the movie are set even if not filmed; the Etruscan town also offers a tour of the "I Medici" set, which third season will be on air this fall. You do not want to move from Florence? With this 5-days florentine sets tour you won't need to.
Try to pull out the sword from the stone
Did you know that a "Sword in the stone" exists for real and it's in Tuscany, not far away from Siena? Close to the majestic San Galgano Abbey there is the Montesiepi's Hermitage, a little chapel who holds inside its walls a sword, who is said to has been plunged into the rock by Galgano Guidotti, a medieval knight as a sign of renunciation of worldly life.
They said that while Galgano was away from the Eremo, many tried to steal it. During one of these attempts, the sword broke and only when the Saint was back it miraculously restore itself.
Nowadays, the sword is protected by a plexiglass shrine to prevent it from stealing and…from people willing to demonstrate to be the heir of King Arthur, but seeing it is really a thing you should to in Tuscany! 
Discover Vespa's history at Piaggio museum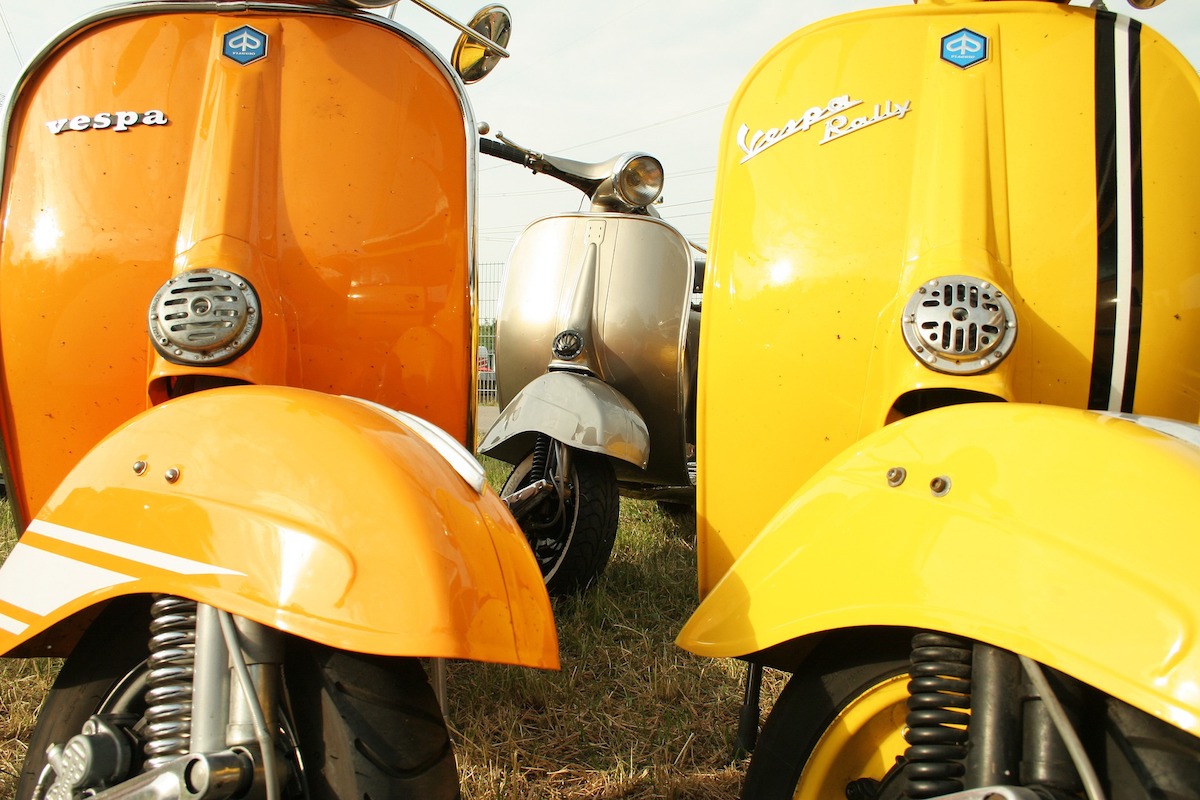 What's more iconic than the Vespa design? You may not know but this worldwide known symbol of Italy is born in 1946 in Pontedera, where Piaggio company established his production in the early 20s of the '900.
Inaugurated in March 2000 in the former tool shop, the Piaggio Museum is the largest and most complete Italian museum dedicated to two-wheelers and a nice way to discover not only the story of one of the most famous Italian brand but also the history of the country's mobility and industrial and social development.
A visit is for sure one of the most unusual things to do in Tuscany but we can assure that it's really worth, especially if you are a wheels lover!
Sleep inside an art gallery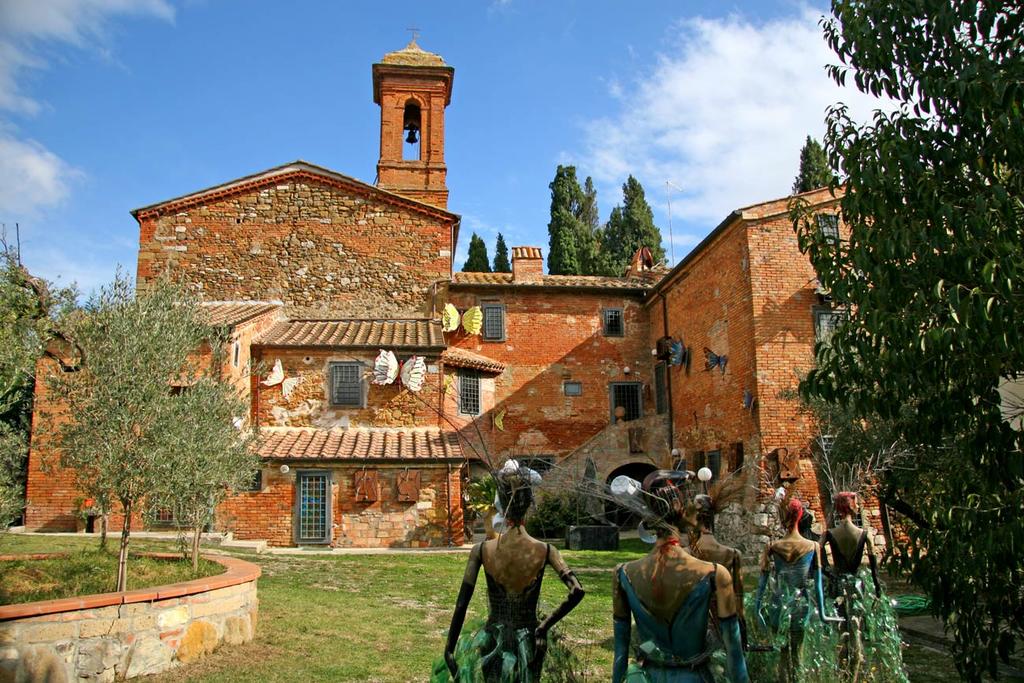 In Tuscany, you will find hundreds of charming hotels, but if you want to live a truly unique and unusual experience, you should put this name on your list: Residenza d'Arte.
This lovely boutique hotel is more than just a place where to stay: it is an immersion in Tuscan history, nature and art.
This 1300 hamlet has been restored by Anna Izzo – sculptor, painter and interior designer – who preserved the original structure and materials while combining them with hundreds of contemporary piece of arts. The results in an unique atmosphere, a place out of time where guests themself are part of the artistic experience.
Definitely, a stay in this hotel is one of the best unusual things to do in Tuscany! Discover it here.