Tuscany under the sun: a guide to the best beaches of Tuscany
A summer Tuscan holiday is a must for lovers of country landscapes, food and art cities, but what would you say if we told you that Tuscany under the sun it is the perfect place for sea lovers too?
Follow us in this guide at the discovery of the best beaches of Tuscany and prepare to fall in love.
Forte dei Marmi, Versilia
Maybe it's not the most Caribbean-like Tuscan beach, but certainly it is the most glamorous sea area of the coast: if a lively nightlife and a stylish seaside lifestyle is what you are looking for, Versilia is definitely your destination. 
Forte dei Marmi is the the most popular destination, which attracts the international jet set thanks to its wide, well-equipped and stylish beaches along the shore esplanade. 
Do not miss the Wednesday market, a real institution of the city, where you can find really amazing pieces of the most famous brands.
Our suggestion is to treat yourself in a beautiful 5* hotel just a few steps away from the promenade and the seaside: discover Grand Hotel Imperiale here. 
Biodola, Isola d'Elba
One of the most fascinating and famous gulfs of Elba Island, Biodola beach is a wonder of golden sand and turquoise sea immersed in Mediterranean scrub and definitely one of the most beautiful beaches of Tuscany.
Thanks to the seabed that gently slopes into the sea, here it's possible to take long walks in the water or on the 600 meters longe shore, which makes it the perfect place for families with young children.
The beach is equipped with a wide offer of facilities – such as bars, restaurants and sunbed and umbrellas rentals – and it's possible to practice a lot of different activities, from the pedal boat to water skiing, scuba diving and surfing.
To be as closest as you can to this little corner of paradise, book your stay at Baia Bianca Suite, a wonderful 5* Hotel who overlooks the bay.
Feniglia and Giannella, Orbetello
Orbetello lagoon beaches, surrounded by a thick pine wood, the Mediterranean brush and coastal dunes, are a perfect kids-friendly destination and a paradise for travellers who love sandy beaches and crystal-clear water.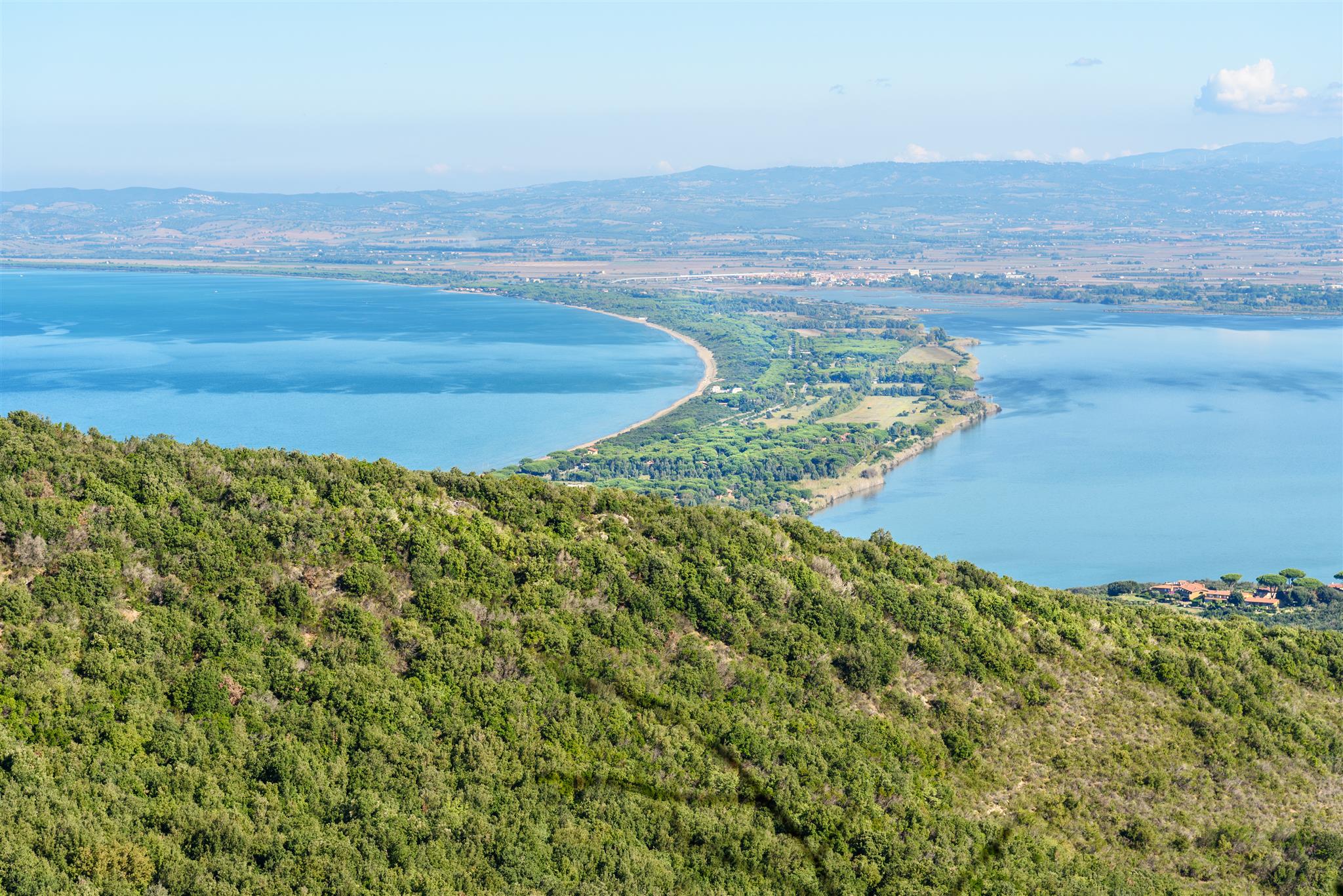 Feniglia and Giannella are two strips of sand that connect the Argentario with the mainland: they are kilometers long sandy beaches, well equipped with sunbed, umbrellas, restaurants and bars, and they can easily be reached by foot, by bike, car and even by bus.
If you want to explore both beaches and the nearby area, our suggestion is to stay at Relais San Biagio, born inside an ancient building carefully renovated and extended in May 2006.
Il purgatorio, Porto Ercole
Don't trust its name: this rocky beach – also known as "Mouth of Hell" – is not a Purgatory, but a real paradise on earth. 
Overlooking Argentario gulf, this small cove can be reach after a 30-minute walk through the Mediterranean scrub, but be careful: even it is one of the few beaches of this area that is accessible by walk, it's not an easy path.
If you don't feel to walk – or you simply want to relax completely – just rent a boat and reach it by the sea: it will be an occasion to explore all the wonderful little bays nearby and enjoy an amazing view of the pines behind the rocks who immerse into the crystal-clear sea.
Our suggested hotel in this area? No doubt: if you are looking for a relaxing and luxury stay, you choice can be only Argentario Resort Golf & Spa. Discover it here. 
Golfo di Baratti, Piombino
If you want to visit both one of the most beautiful beaches of Tuscany and an important archeological site, for a relaxing and cultural holiday at once, Baratti Gulf is the place you are looking for.
An amazing incontaminated white sandy beach, a crystalline sea just a few steps away from Populonia Archeological Park, home of important Etruscan and Roman remains who dates back to IX century, when "Pupluna" were the only one of the twelve Etruscan city-state by the sea.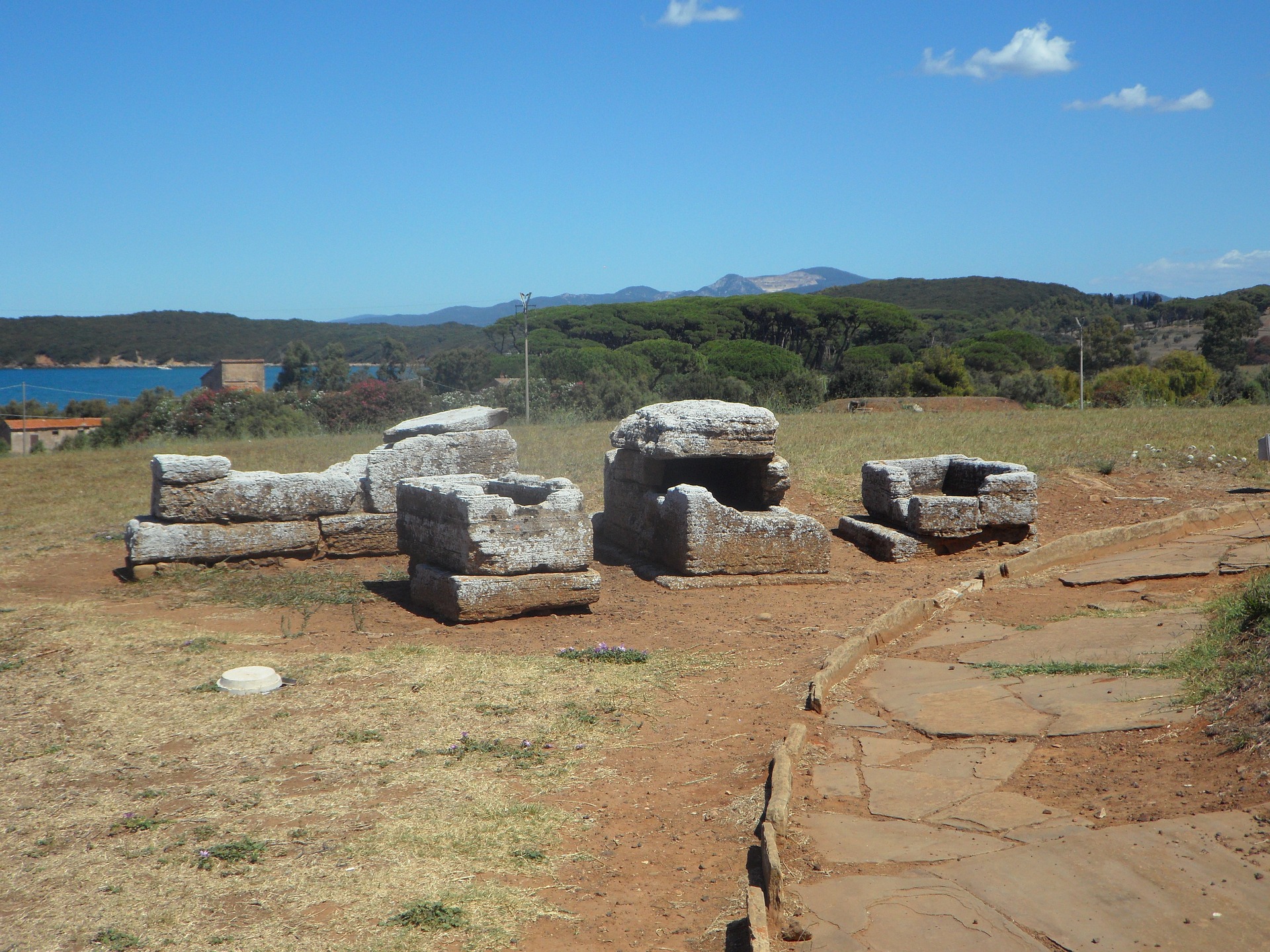 The best stay in this area depends on you taste. If you you seek for amazing wellness treatments and a stunning SPA in a luxury 5*hotel, take note of this name: Tombolo Talasso Resort. If you looking for something more intimate, with a unique charm, maybe you would prefer Relais Torre Mozza, a beautiful historical fort directly on the beach.