Michelin starred restaurants in Tuscany 2020: list of Michelin stars, information and prices
Tuscany is undoubtedly a land that promises wonders! A trip to this region always becomes an immersion with all five senses in a unique atmosphere, full of colors, scents, sounds and flavors.
Its cuisine is an excellent vehicle to express and divulging its own history and local traditions, still considered very important by the Tuscans today. But which and how many restaurants are awarded with the famous stars assigned by the Michelin 2020 guide?
With 40 restaurants (including one with 3 stars, four with 2 stars and 35 with 1 star), also this year, Tuscany is among the regions with the highest number of chefs who have earned the Michelin star.
There are 6 new entries:
L'Asinello
Santa Elisabetta
Gucci Garden Osteria
Le 3 Virtù
Lunasia
Parco di Villa Grey
Instead they lose the star:
Poggio Rosso with chef Juan Camilo Quintero
Winter Garden by Caino, in Florence
Follow us on this itinerary made up of unique culinary experiences, excellent restaurants and fabulous locations to find out where to eat the best of Tuscan cuisine which is really full of delicacies to be enjoyed.
Florence area
3 Stars
Enoteca Pinchiorri
The cuisine of the Enoteca Pinchiorri is a continuous confirmation! In 1980 the first star arrived, while the third was acquired in 2004.
Chef Féolde is accompanied in the kitchen by the executive chef Riccardo Monco and chef Alessandro Della Tommasina, while pastry chef Luca Lacalamita oversees the pastry shop.
Specialty:
Amberjack just blanched in oil, capers, bacon and leeks, crispy oyster ravioli and cabbage reduction
Mullet fillets wrapped in Tuscan bread, fennel puree candied in extra virgin olive oil and maruzzelle sauce
Soft milk pudding, with coffee ice cream and lightly marinated plums
Prices: Seven courses tasting menu -275 euros, menu "Contemporaneo" 290 euro.
website: Enoteca Pinchiorri
Visualizza questo post su Instagram
2 Stars
Borgo San Jacopo
The Tuscan chef Claudio Mengoni is at the helm of the Borgo San Jacopo restaurant, located inside one of the most suggestive hotels in Florence. His is a proposal of the territory, with reinterpretations of typically regional products and recipes.
We recommend
Cooked and raw vegetables with tomato sorbet and fig molasses
Porchetta suckling pig with salsify, shallot from the port and Dijon mustard
Calamarata with redfish, broccoli and tarragon.
Prices: Seven courses tasting menu – 150 euros
website: Borgo San Jacopo
Visualizza questo post su Instagram
1 Star
Gucci Osteria da Massimo Bottura
Less than two years after its opening, Gucci Osteria da Massimo Bottura obtains its first Michelin star. Overlooking Piazza della Signoria, in the center of Florence, this restaurant offers an enchanting atmosphere that makes each visit special. The mexican chef Ana Karime Lopez Kondo, offers a cuisine that lets you breathe a cosmopolitan air, but never forgets Italy.
Specialty:
Purple corn "tostada"
Tortellino in parmesan cream Bergamot love
sito internet: Gucci Osteria da Massimo Bottura
website: Gucci Osteria da Massimo Bottura
Santa Elisabetta
It is the luxury restaurant of the Brunelleschi hotel, one of the most interesting gastronomic addresses in Florence. With great experience, chef Rocco De Santis, prepares tasty creations that delight the palate. Must try: Carbonara with fresh pasta tagliolini with pepper and pecorino cheese, eggs, bacon and smoked sauce.
Specialty:
Raw red prawn, almonds, sour panzanella, Nocellara olive soup
Mullet in saffron bread crust, raisin and pine nut pesto, onion carpione
Chocolate cream, matcha tea, orange and pepper sorbet
Prices: tasting menu "Chef Experience" 179 euros, tasting menu "In-contaminazioni 149 euros, tasting menu" Tracce di innovazione"124 euros
website:  Santa Elisabetta 
Virtuoso-Tenuta le Tre Virtù
In the heart of Mugello, Antonello Sardi directs the menu of the restaurant Virtuoso, inside the Tenuta Le Tre Virtù. Antonello's creativity interprets the great raw materials of the area, extremely important for a cuisine where local tradition becomes a fundamental element to be reworked and transformed into excellent dishes.
Specialty:
Lobster, veal tongue, citrus and celery
Pigeon, spinach and vin santo
Cheesecake
website:  Tenuta le Tre Virtù
Prices: 100 euro.
La Bottega del Buon Caffè
La Bottega del Buon Caffè offers a starry dining experience in an elegant setting, a few steps from the center of Florence. "From nature to the dish", this is the philosophy of the chef who use raw materials collected directly from his own gardens.
Specialty:
Borgo Santo Pietro egg
Pigeon in the hay
Undergrowth
Prices: "La selezione dello chef" 135 euros, menu "Vegetariano"130 euro
website: La Bottega del Buon Caffè
Leggenda dei Frati
In a welcoming and elegant atmosphere, chef Filippo Saporito and his wife Ombretta Giovannini, will amaze you with a traditional cuisine, made of local raw materials and handcrafted products.
Must try:
The beetroot carpaccio with capers, citrus fruits, vegan mayonnaise and pear
Potato cream with red Mazara shrimp
The terrine of livers with Colonnata lard.
Prices: "Per noi classici" tasting menu in five courses 115 euros, "La via di mezzo" tasting menu in seven courses 130 euros, "Gran menu dei frati" in nine courses 145 euros
website: Leggenda dei Frati
Visualizza questo post su Instagram
Il Palagio
Palagio with chef Vito Mollica, offers a reinterpretation of the Tuscan tradition in elaborate and innovative dishes: a real sensorial journey to the rediscovery of peasant cuisine!
The wine selection is excellent!
Specialty:
Amberjack tartare with avocado and marinated red prawn
Vin Santo pigeon cooked in a bladder
Soufflé al cassis
Prices: Five courses tasting menu – 145 euros, five courses vegetarian menu 135 euros
website: Il Palagio
Visualizza questo post su Instagram
Ora d'Aria
The Ora d'Aria restaurant direct by chef Marco Stabile, is a young and modern restaurant, excellent for a pleasant and relaxing lunch break. The quality cuisine is based on impeccable service, on the use of typical excellent products and seasonal raw materials, served in an elegant setting.
The cellar is stocked with regional, national and international wines.
Specialty:
The egg, the eggs and the hen: the rituals of the Tuscan grandmother
Black cabbage breaded beef with celeriac puree
Prices: Tasting menu "L'ora stabile" eleven courses with book included 150 euros, "Esperienza toscana"menu, five small portions 40 euros (only at lunch)
website: Ora d'Aria
La Torre
Obtained from the former stables of the Castello del Nero, La Torre is an elegant restaurant with a splendid summer terrace. The chef Giovanni Luca Di Pirro, has opted for a territorial menu. Its cuisine uses mainly 0 km ingredients, as well as wines.
Among the dishes proposed, the crunchy organic egg on Parmesan cream and herb cream is spectacular.
Prices: Four courses tasting menu – 110 euros, five courses tasting menu -130 euros, four courses Vegetarian menu 90 euros.
website: La Torre
Osteria di Passignano
This historic restaurant is located next to the ancient Badia a Passignano. The restaurant, comfortable and pleasantly cared for in detail, immediately offers the idea of ​​its cuisine: precise in its flavors, presentations and, above all, in the quality of the raw materials.
After eating, a visit to the ancient cellars is a must.
Specialty:
Pecorino cheese pie, pods and honey caviar
Pigeon breast stuffed legs, borage, new potatoes
Chocolate pie
Prices: Five courses tasting menu – 90 euros
website: Osteria di Passignano
La Tenda Rossa
"What you really can't miss is homemade pasta and the pigeon. Ours is a mouthwatering cuisine!" says the Tuscan chef Cristian Santandrea.
Located a few km from Florence, this restaurant will really know how to surprise you!
The proposals of pasta dishes are particularly interesting.
Prices: Tasting menu in 9/10 small courses 105 euros
website: La Tenda Rossa

Siena area
2 Stars
Arnolfo
Arnolfo is located in the historic center of Colle Val d'Elsa, in a spectacular hotel of the Relaix & Chateux chain. The environment is elegant and welcoming, with a panoramic terrace and two dining rooms. The menu of chef Gaetano Found offers both traditional dishes and more refined and seasonal foods. Everything is carefully presented and served with speed, courtesy and availability.
Specialty:
Lobster, goose liver and passion fruit
Pigeon breast and leg with cocoa cappelletti, beetroot and gingerbread
Chocolate, cedar and cocoa beans
Prices: Tasting Menu "Evoluzioni contemporanee" 160 euros, Tasting Menu "Essenze del territorio" 140 euros, Tasting Menu "Architetture vegetali" 120 euros.
website: Arnolfo
1 Star
L'Asinello
In one of the most beautiful areas of Tuscany, in Villa a Sesta, a young couple has transformed an ex stable into a small welcoming and well-kept restaurant. "Few ingredients well dosed" is the motto of Senso Venturi, chef from Asinello, who has developed a menu faithful to the local tradition.
We suggest the quail with Campari, orange and leeks, the Carnaroli risotto with almonds and pheasant, the lamb with cardamom cooked on the grill with seaweed on an artichoke and honey background.
Tasting menu in four courses 50 euros, Tasting menu in five courses 60 euros.
website: L'Asinello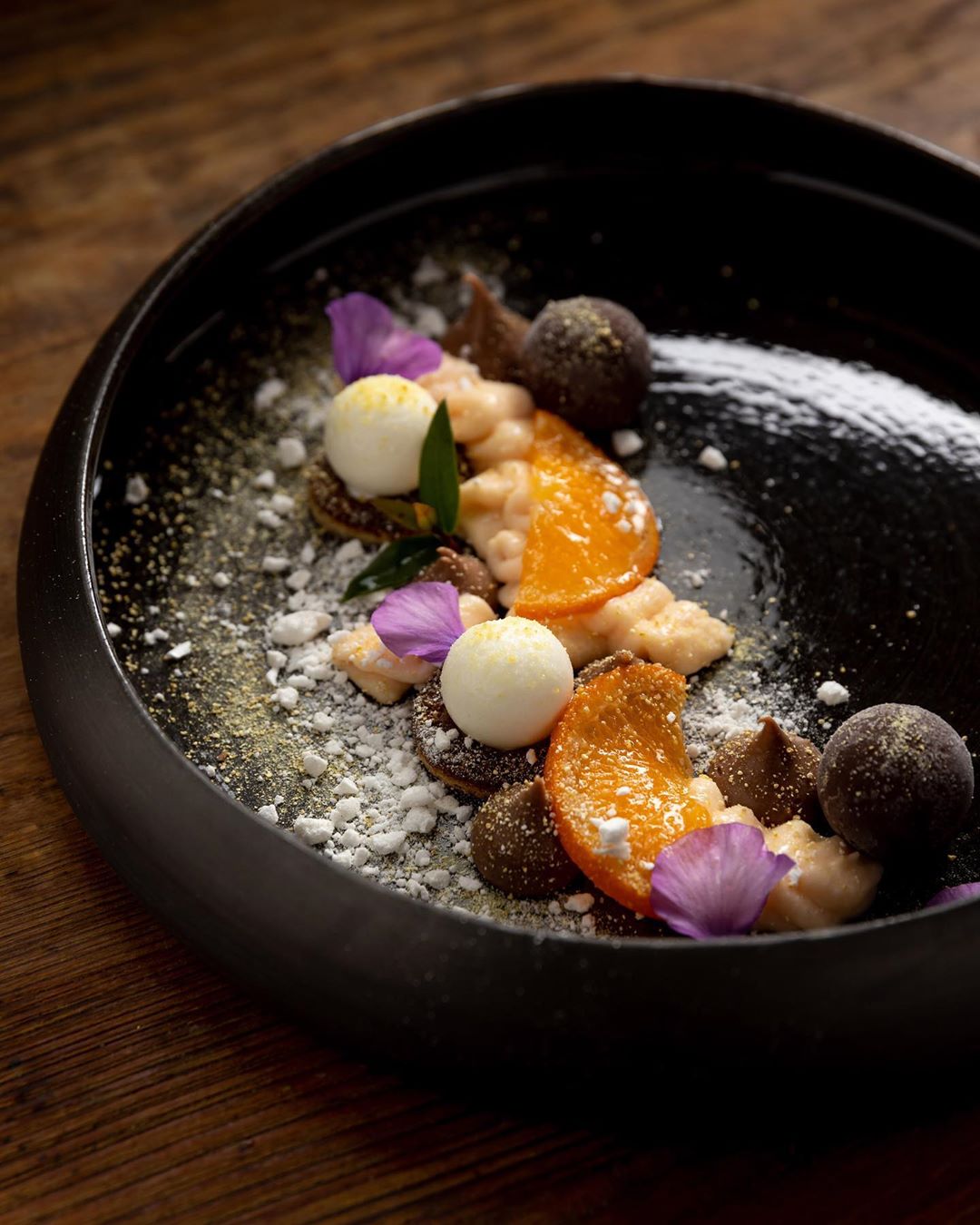 Osteria Perillà
In Rocca d'Orcia, the Perilà tavern with its young chef Marcello Corrado, offers a vast repertoire of ancient flavors of Italian cuisine, using excellent raw materials produced by the farm owned by the restaurant, Podere Forte.
Excellent sourdough bread, together with the delicious focaccia of rye flour and potatoes. Also great is the Foie gras escalope with strawberry grape ice cream and black cherry reduction
Prices: "Qui" tasting menu 85 euro, "Là" tasting menu 90 euro, "Qui e Là" tasting menu 130 euro
website: Osteria Perillà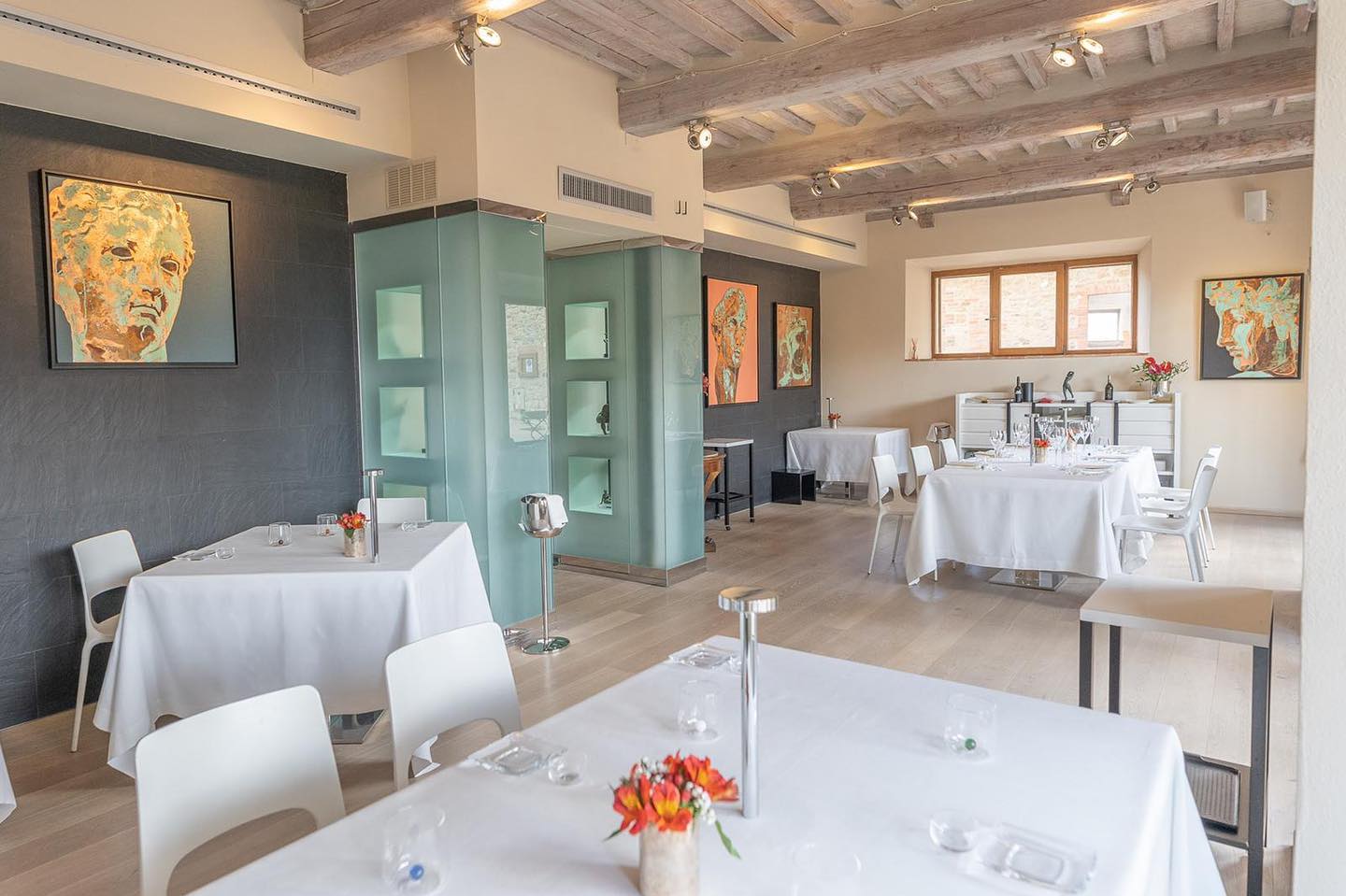 Cum Quibus
We are in San Gimignano, in an ancient building from the 1200s. Here we find the culinary offer of Cum Quibus. The cuisine is enthusiastically led by Alberto Sparacino who offers refined and always innovative dishes, with never predictable combinations, also as regards the beverage part. The young staff will make you experience a 360 ° sensory journey.
Specialty:
Mezzovo: yolk, Pienza pecorino mousse, truffle
Spaghetti, smoked butter, dashi (Japanese soup) and cedar
Hazelnut and tamarind
Five courses tasting menu – 90 euros, seven courses tasting menu – 110 euros, nine courses tasting menu – 125 euros.
website: Cum Quibus
I Salotti del Patriarca
The restaurant located inside the eponymous hotel, will welcome you in an elegant lounge where you can taste the dishes of the local cuisine. The raw materials (vegetables, seasonal fruits and flavors) come from the company's vegetable garden.
The wine cellar offers a wide choice of DOCG wines.
Prices: "Terra" tasting menu 90 euros, "Aqva" tasting menu 110 euros
website: I Salotti del Patriarca
Castello di Fighine
We are in Fighine, a village located 650 meters above sea level. In an imposing 11th century castle that belonged to Cosimo II Medici, you can savor a rich cuisine, made of important materials such as foie gras or chianina, duck or lamb, all accompanied by the vast wine offering.
Specialty:
Marinated Chianina, Pienza smoked ricotta and flavored tomato extract
Duck ravioli, carrot, chamomile and Turkish rose infusion
Hazel planet
Prices: seven courses tasting menu – 95 euros.
website: Castello di Fighine
La Bottega del 30
La Bottega del 30 was born in Villa a Sesta more than 30 years ago thanks to Franco Camelia and his wife Hélène Stoquelet. Today is directed by two women, Hélène and the chef, Nadia Mongiat, who offers recipes with a taste of the past, such as the artichoke pie with pecorino romano mousse and fried artichokes or the boneless guinea fowl with turnip greens on cream of bread.
Prices: Tasting menu – 110 euros
website: La Bottega del 30
Ristorante al 43
Ristorante al 43 with Chef Maurizio Bardotti, offers amazing dishes and combinations designed to give joy to the palate even with some unusual combinations like lobster with tzatziki and finocchiona and melon. The menu is rich and well-assorted between land and sea choices.
Tasting menu "Rapsodia" – 100 euro, Tasting menu "Le origini" – 85 euro, Vegan Testing menu – 75 euro.
website: Ristorante al 43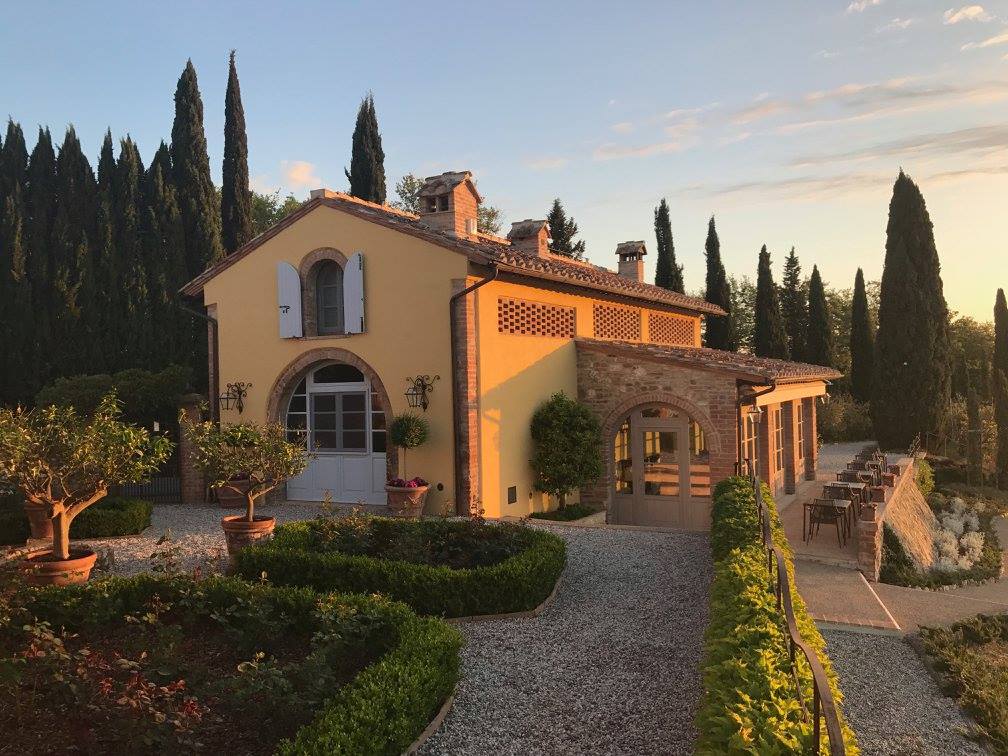 Lucca area
2 Stars
Il Piccolo Principe
The inspirations of Giuseppe Mancino's cuisine are largely Tuscan, with inspiration from Campania and beyond: crispy red mullet and Gragnano pasta, Tuscan pecorino and white truffle sushi, foie gras with strawberries are just some of the dishes on the menu at Piccolo Principe, all accompanied by a prestigious list of Italian and foreign wines.
Prices: Fish tasting menu 170 euros, meat tasting menu 180 euros, vegetarian tasting menu 150 euros, 15-course menu "I miei primi 15 anni" 220 euros, 5-course menu "L'essenziale" 144 euros.
website: Il Piccolo Principe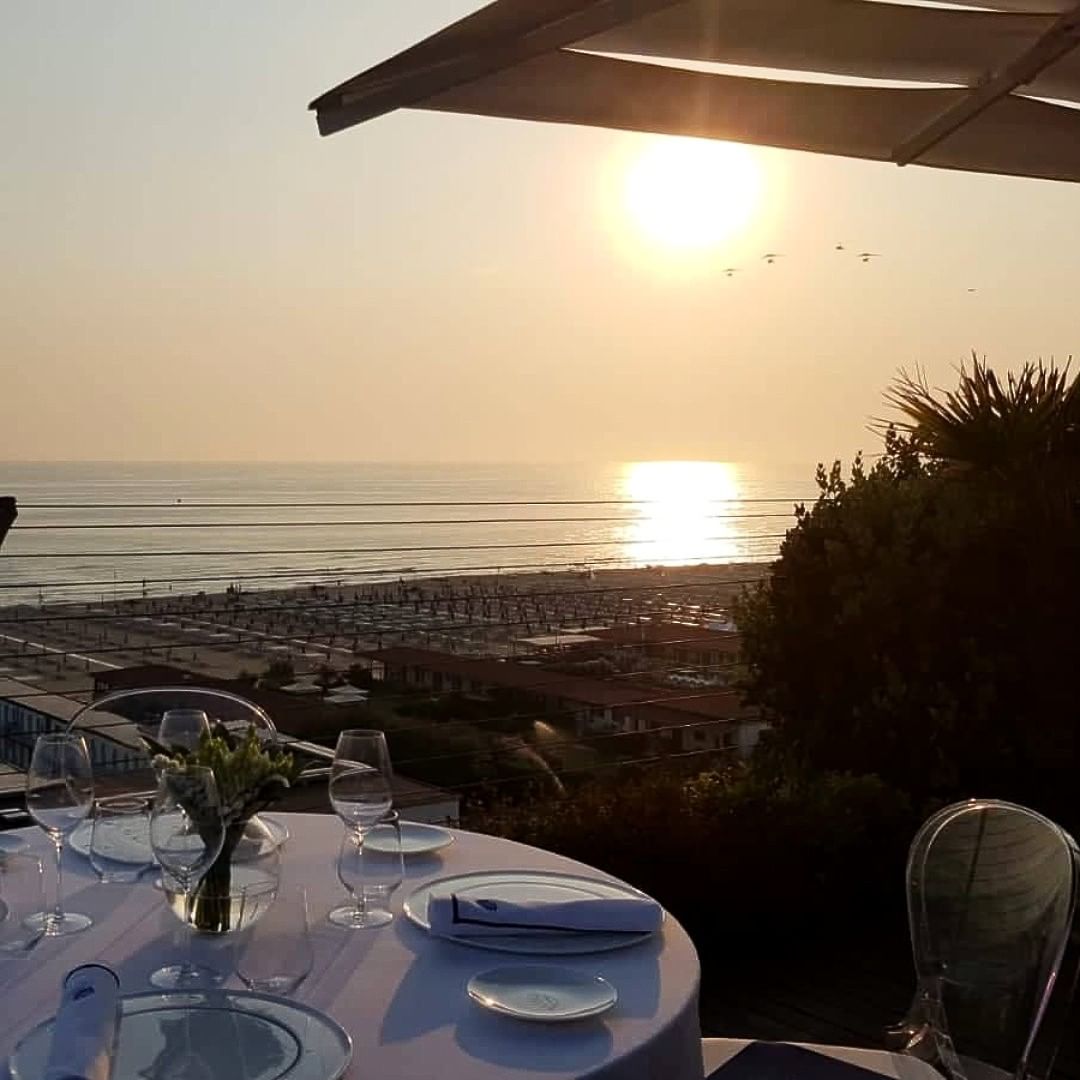 1 Star
Lunasia 
Reopened in June 2019, after two years of closure due to renovation, Lunasia (led by chef Luca Landi), has taken back the Michelin Star. The restaurant is part of the five-star hotel Plaza e De Russie and offers a cuisine based on the quality of the materials and meticulous elaborations, all revised in a modern and creative key.
Must try:
Sea carbonara, the marinade and the beach ice cream.
Prices: around 80 euros a la carte
website: Lunasia
Parco di Villa Grey
In just 5 months, Nicola Gronchi's luxury cuisine brings a Michelin star to Villa Grey in Forte dei Marmi. A cuisine that loves to enhance few ingredients (maximum three or four per dish) but that knows how to stand out with a light style intended to create harmonious and surprising dishes.
The other jewel of the restaurant is the summer service carried out in a romantic garden behind the majestic villa.
Prices: "Alta Marea" tasting menu in seven journeys 85 euros, "Impronta" tasting menu 70 euros, Vegetarian tasting menu 60 euros
website: Parco di Villa Grey

Lux Lucis
Located on the terrace of the Hotel Principe Forte dei Marmi, Lux Lucis, is a modern and extremely refined restaurant. The dishes of chef Valentino Cassanelli offer the opportunity to live a unique sensorial experience.
Speciality:
Variation of scampi, panzanella and cypress
Amberjack with the scents of the sea with marinated salad and cacciucco sauce
Double consistency of chocolate, cocoa-cola and karkadè
Pieces: "On the Road" tasting menu – 170 euros, "Tuffo Nel Territorio" tasting menu – 120 euros, "Sintesi" tasting menu – 60 euros.
website: Lux Lucis
Giglio
This historic restaurant has become a landmark of contemporary gastronomy. The cuisine of Stefano Terigi, Lorenzo Stefanini and Bendetto Rullo is a pleasant cuisine with a strong character: the Giglio menu offers very different dishes, (such as the liver paté with raspberries and brioche or the artichoke alla giudia with Bernese liquorice and tuna roe or sole with dark leek, tarragon and white truffle).
Prices: Tasting menu "I nostri classici" – 45 euros, five courses tasting menu – 55 euros, Tasting menu "Espressione" – 90 euros.
website: Giglio
Lorenzo
For over 30 years, the menu of the Lorenzo restaurant has as absolute protagonist the the fresh catch that is offered in all its forms. All accompanied by an attentive and professional service.
The international cheese cart is excellen
Prices: Tasting menu 90 euros
website: Lorenzo
Romano
With its 50 years of history, Roman restaurant doesn't need big presentations! Already in the seventies, it was the place where to go to eat fresh fish par excellence in Viareggio. Today, the gastronomic offer continues to be a true institution in Versilia.
Specialty:
Squid stuffed with vegetables and shellfish
Buttons filled with red mullet, beetroot, gazpacho and sea lettuce pesto
White chocolate, herb crumble perfumed with Biadina (ancient Lucchese liqueur), fennel, tomato and EVO oil
Prices: Tasting menu "Un pò di ieri, un pò di oggi" – 110 euros
website: Romano
La Magnolia
Led by chef Cristoforo Trapani, La Magnolia is one of the realities that illuminates the gastronomic panorama of Forte dei Marmi with a "Tuscan-Campania fusion" cuisine, as the chef himself likes to define it. Excellent wine list!
Specialty:
Mullet marinated with nettles, sea snails and Sorrento lemon
Gragnano linguine with smoked sole milk
Annurca apple pie and salted caramel ice cream
Prices: Tasting menu 90-150 euros.
website: La Magnolia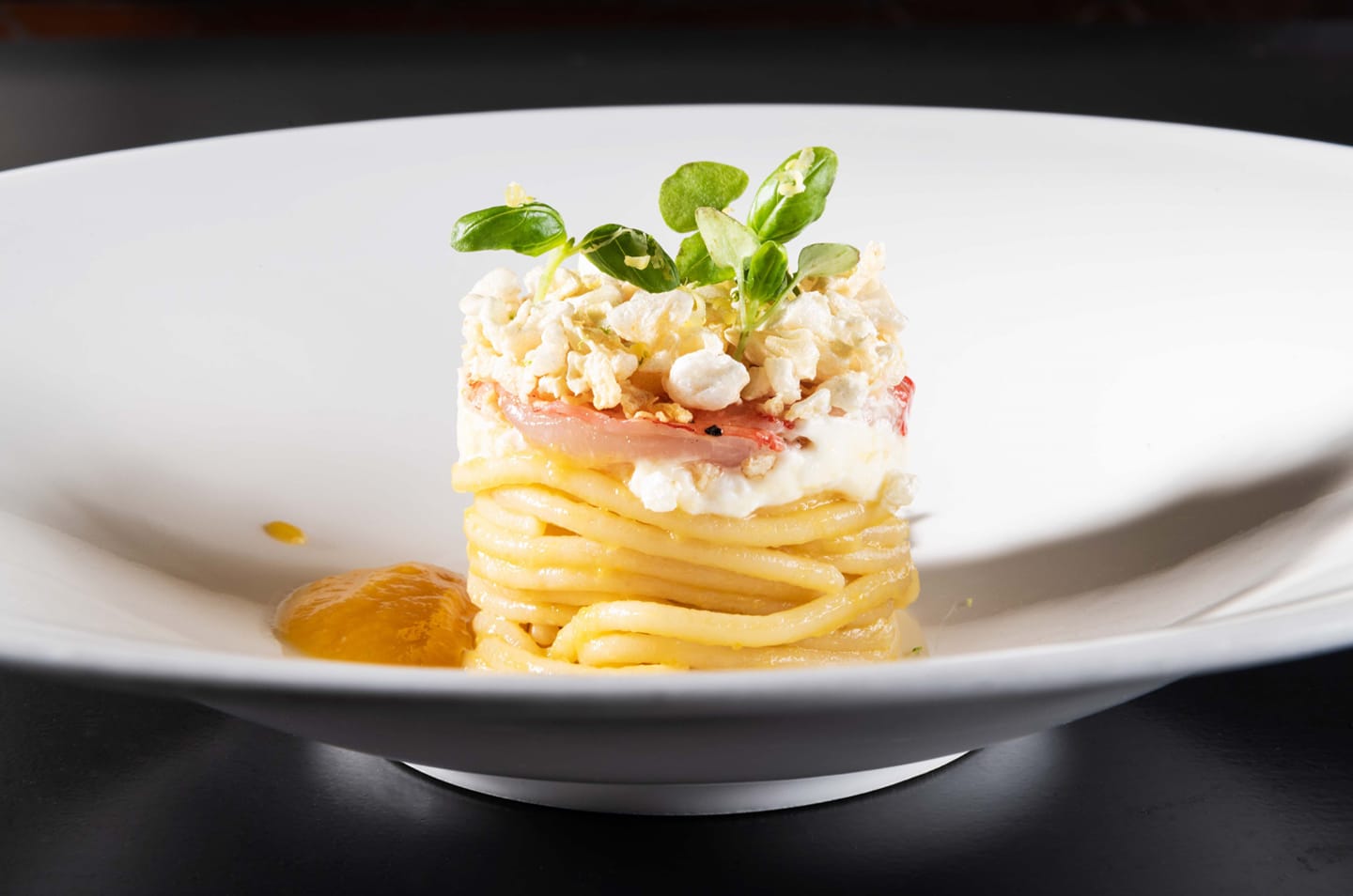 Bistrot
The menu of the Bistrot restaurant has fresh fish as its absolute protagonist. Few meat dishes such as the Pig of the Apuan Alps with wood-fired zucchini and elderflower.
An underground cellar ensures a wide selection of wines that make up a varied and important menu with constantly updated labels.
Prices: Menu 100 euros
website: Bistrot
Meo Modo
Authenticity, freshness, selected raw materials (most of their own production) and respect for the seasonality of each dish, are the strengths of the Meo Modo restaurant.
Also excellent the pastry: light, tasty, aesthetically graceful.
Prices: six courses tasting menu – 125 euros, eight courses tasting menu – 150 euros, twelve courses tasting menu – 180 euros.
website: Meo Modo
Butterfly
Located on the outskirts of Lucca, inside a 19th century farmhouse, the Butterfly Restaurant is a welcoming and well-kept environment. The cuisine of chef Fabrizio is classic and the flavors of the sea predominate, such as the tagliolino mixed with Crusco pepper, consistencies of squid and scent of sage or the freshly cooked fish line, the artichoke in its declinations and crispy puff of dulse seaweed.
It has a well-kept wine cellar, with a selection of national and some foreign labels, paying particular attention to the territory.
Prices: "Cibo ed emozioni" tasting menu – 100 euros, "I sapori del mare" tasting menu – 85 euros, "Tra la tradizione e l'innovazione" tasting menu – 85 euros
website: Butterfly
Maremma
2 Stars
Bracali
In Massima Marittima, the Bracali restaurant is synonymous par excellence with great Tuscan cuisine. Impeccably managed by the two Bracali brothers, who are divided between the dining room and the kitchen, it is the perfect stop for those who want to try an exciting gastronomic experience.
Specialty:
Eel in saor
Pigeon with carrots and chocolate
Yogurt meets the sea
Prices: Tasting menu – 130 and 190 euros
website: Bracali
Caino
Da Caino restaurant is a reality of great local cuisine based in Montemerano, a delightful medieval village a few kilometers from the thermal baths of Saturnia.
In the kitchen we find the chef Valeria Piccini, who manages to express all her creativity through gastronomic proposals with precise flavors, played on contrasts of aromas, textures and temperatures.
Prices: "Piatti storici" tasting menu – 140 euros, Great tasting menu "Piccoli assaggi della cucina di stagione" – 170 euros
website: Da Caino a Montemerano
1 Star
Il Pellicano
Il Pellicano is the gastronomic restaurant of the homonymous magnificent Hotel, set at the foot of Argentario. The executive chef Michelino Gioia offers a cuisine made of land and sea with fresh products, linked to the season and the territory.
Don't miss the chef's favorite dishes: "scallops with pork cracker, soft potatoes, apple sauce and red wine sauce", the "ravioli stuffed with tomatoes, burrata cream and raw red prawns", as well as the "Turbot with stuffed escarole and anchovy sauce
Prices: Tasting menu 160 euros.
website: Il Pellicano
La Trattoria Enrico Bartolini
In the heart of the Tuscan Maremma, a few km from Castiglione della Pescaia, the L'Andana resort hosts "La Trattoria Enrico Bartolini." It is an elegant gourmet tavern where the Chef revisits Tuscan cuisine in a contemporary key and offers great balance dishes in which the delicate flavors of the sea are combined with those of the earth.
The cellar (on view) with over 600 labels is excellent, including the wines produced by the cellars owned by the Moretti family: Petra and Tenuta La Badiola, the latter located right next to La Trattoria Enrico Bartolin.
Prices: Tasting menu 100 euros.
website: La Trattoria Enrico Bartolini
Il Silene
We are in the small village of Seggiano, on the slopes of Monte Amiata. Here more than a hundred years ago, Silene was born as an inn, a "public place" that served as a refreshment for the many travelers of the time. Today Sillene is a gourmet restaurant highly appreciated for its measured elegance and sober decor. In the kitchen there is Chef Roberto Rossi who, while proposing contemporary recipes, does not forget the deep connection with the past.
Specialty:
Steak with extra virgin olive oil
Maremma ricotta and spinach tortello with truffle
Panettone with semi-candied apricot mother yeast and sage ice cream
Prices: Tasting menu 120 euros
website: Il Silene
Arezzo
1 Star
Il Falconiere
Il Falconiere restaurant, located inside the magnificent homonymous Relais, was born in 1989 thanks to the great culinary passion of Silvia Regi Baracchi. The very high quality of the raw materials, at km 0, and the respect for their seasonality are the main ingredients of the menu, accompanied by an extensive wine list, among which the twelve labels of the Baracchi company stand out.
Prices: Tasting menu 85-125 euros.
website: Il Falconiere
Chianti
1 Star
Il Pievano
In the Castello di Spaltenna, the young chef Stelios Sakalis offers a gastronomic proposal that wants to give life to new tastes. Starting from the enhancement of local products and the Tuscan tradition, the chef puts all this in relation with contaminations deriving from Greece, giving the dishes a taste of extraordinary uniqueness.
An example? The Tuscan panzanella hidden in the Greek salad.
Prices: "Territorio" tasting menu 90 euros, "Origini" tasting menu 90 euros, "Esperienza" tasting menu 120 euros.
website: Il Pievano
Pistoia
1 Star
Atman
Chef Marco Cahssai, pupil of Igles Corelli, welcomes guests with a creative cuisine that combines territorial flavors with some international contaminations. The restaurant has a rich cellar where the quality production of the whole of Tuscany and the best Italian, French and German wine areas stands out.
Specialty:
Absolute artichoke garganello, lamb ragout 60 seconds, smoked parmesan 90 months
Tongue, oysters, turnips and beurre blanc
White chocolate, olives, burnt bergamot
Prices: "Moto a luogo" tasting menu 115 euro.
website: Atman
Livorno
1 Star
La Pineta
La Pineta restaurant is a welcoming environment located right on the beach. The proposed cuisine is mainly based on fresh fish, crustaceans and molluscs presented raw or cooked in typical Livornese or more classic preparations.
Specialty:
Mille-feuille of cod creamed on leek cream
Steamed fish with mayonnaise and mullet roe
Semifreddo with crunchy pistachio
Prices: Tasting Menu – 80 euros, Tasting Menu "I preferiti di Luciano" – 75 euros, Tasting Menu "Degustazione storica" – 85 euros.
website: La Pineta