Learn how to cook in Tuscany
WalkAbout Cooking Class: pizza and gelato
Pizza and ice cream, an italian pride!
Learning all the secrets of pizza and gelato making and cook them as you were a real chef?
Nothing has ever been easier.
That's the experience WalkAbouts has thought for you.
You'll learn all the secrets in the process of making pizza and gelato, in a suggestive location in the middle of the tuscan countryside.
This fantastic estate, a few miles away from Florence, hosts professional chefs ready to teach you the secrets of italian cooking.
Roll up your sleeves and start to knead your dough. Choose the topping and pick your ingredients directly from the estate's vegetable garden.
Bake in the traditional coal oven and enjoy a glass of Chianti or a cold beer. Then, you'll start making gelato!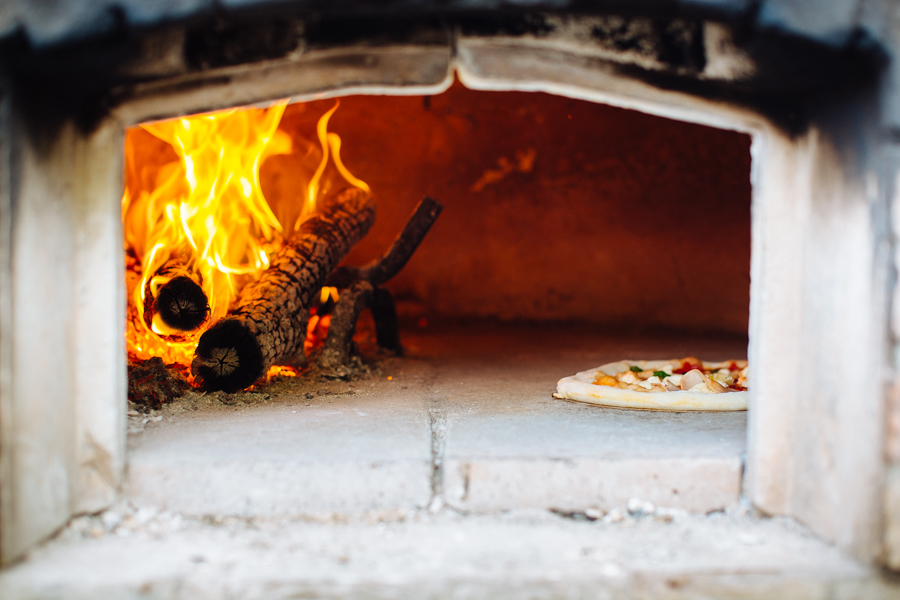 The Chefs will follow you, step-by-step and they will assure your experience to be funny and tasty.
Pizza and gelato will have no secrets for you anymore.
This experience will make your trip to Tuscany momentous and it will allow you to surprise your guests with the very best of italian traditional dishes.
Curious Appetite – Gourmet Experience
Are you looking for something different? You are really looking forward to get your hands dirty, aren't you? Discover more about this cooking lesson in Florence! You will learn how to cook pizza, pasta, gelato, tiramisù from scratch. Your chef teacher will guide you in a small city tour, discovering the best places to get artisanal gourmet ingredients for your dishes.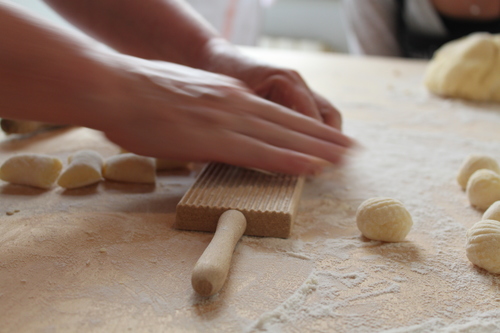 Gourmet Pizza
Start kneading your dough under your chefs' guidance. They will select only the best ingredients for you, in order to assure quality, starting from flour and tomatoes! They're the very core of italian cuisine. Choose your toppings and go bake your pizza!
At the end of this amazing day, you will have a personalized certificate.
A truly wonderful experience, totally kid-friendly!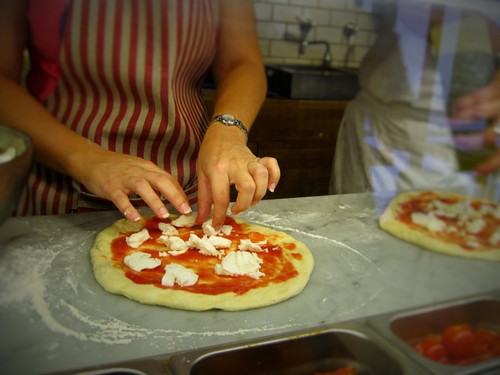 Gnocchi and Pasta Fresca
Learn the steps to cook the traditional pasta fresca, guided by the tips of a true expert! The lesson will take place in her own kitchen. A friendly and familiar environment that will make your experience pleasant. Roll up your sleeves and knead these three varieties of pasta: gnocchi, ravioli and tagliatelle.
Not only that! All the dressings will be entirely made by you. Have fun choosing among tomato sauce, artichokes and pancetta, sage and butter. Sip a glass of prosecco while waiting for the water to boil and… cook your pasta!
After that, you'll cook some amazing homemade desserts, such as tuscan biscuits, tiramisù, panna cotta or a tasty cherry pie.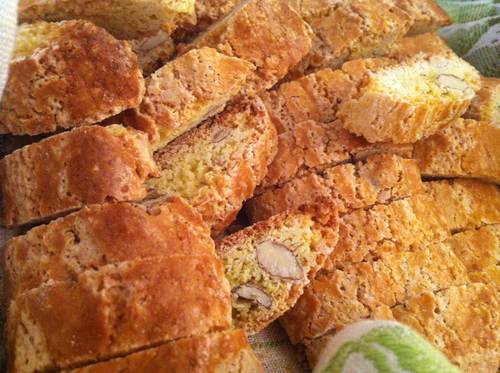 Artisanal Gelato
Ice cream lovers!
The best ice cream makers of Florence will teach you all the secrets of the most tasty artisanal ice cream's flavours. Be ready to discover all the behind the scenes of the greatest ice cream shops and learn how to make chocolate, fruit and cream flavours. Your tutor will guide you and will share with you some useful tips. For example, do you know how to tell the difference between an artisanal ice cream from an industrial one.
Treasure these priceless tips!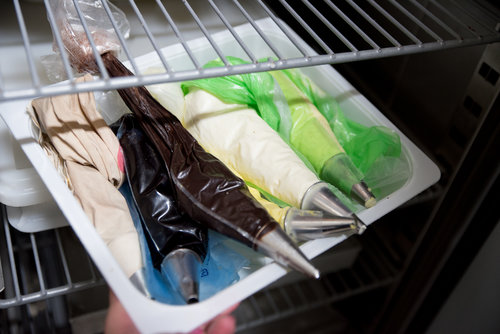 An amusing experience… and you can bring your kids! They'll have fun!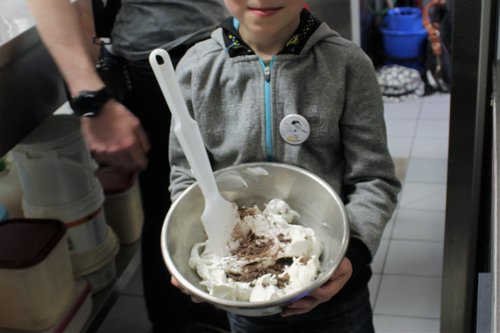 Tuscan regional cuisine
There's nothing better than italian cuisine – but tuscan regional cuisine.
Local chefs will teach you how to prepare the best tuscan traditional dishes, starting from typical appetizers. Have fun cooking fried sage's leaves, battered smash blossoms, fried coccoli with ham and fresta cheese. That's mouth watering! The menu continues… Tortelli, tagliatelle, meatballs, peposo, arista.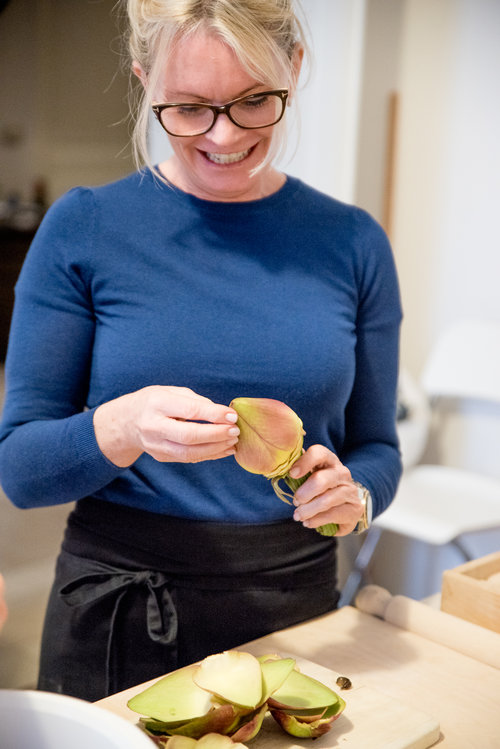 Surprise ending: cantuccini and fruit pie. According to season, you'll choose the most appropriate ingredients for your sauces and you will have the opportunity to discover the most secret peculiarities of this traditional cuisine.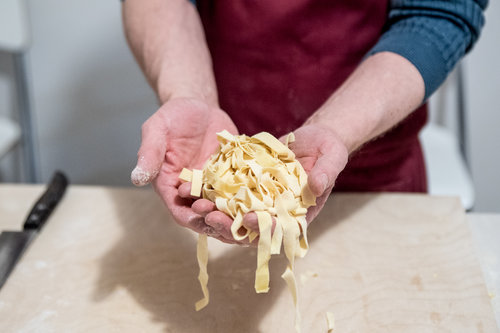 Enjoy a glass of wine while cooking or test it to cook your food. Then, sit at your table together with the other chefs and your new friends.
Credits images CuriousAppetite
Giglio Cooking – Scegli tra 1300 ricette!
Have you recently tasted a typical tuscan or italian dish and you so much fell in love with it you want to learn how to cook it yourself? Don't worry! Giglio Cooking will offer you the possibility to join an individual or a small group class, where you can choose what recipe to cook for you and your friends.
Choose up to 4 recipes, according to season and difficulty concerning the preparation.

Credits images: WalkAbouts, Giglio Cooking