Things to do in Florence with kids
You're going to Florence with your family and you want your children to have their best time? Traveling with kids is not always simple, because we have to assure them a fantastic holiday, addressing their needs. In this article, we're going to show you the best museums for children that you can find in Florence.
Culture and fun, because learning with a smile is absolutely possible.
Museo di Storia Naturale – "La Specola"
The museum of natural history of Florence was founded with the aim of bringing children and young people closer to science .
The structure includes 6 sections, all located close to each other, in the city center. Among these, the Geology and Paleontology section collects more than 300,000 fossils and is one of the most important collections in Italy. Ready to get to know "Pietro" ? A 4 meter tall elephant found around 1.5 million years ago in the Valdarno area!
But let's see the section of the Museum la Specola, which is specifically designed for children and collects animals from all over the world – stuffed, of course. Mammals, fish, birds (also often extinct species), turtles, but also shells, starfish and sponges.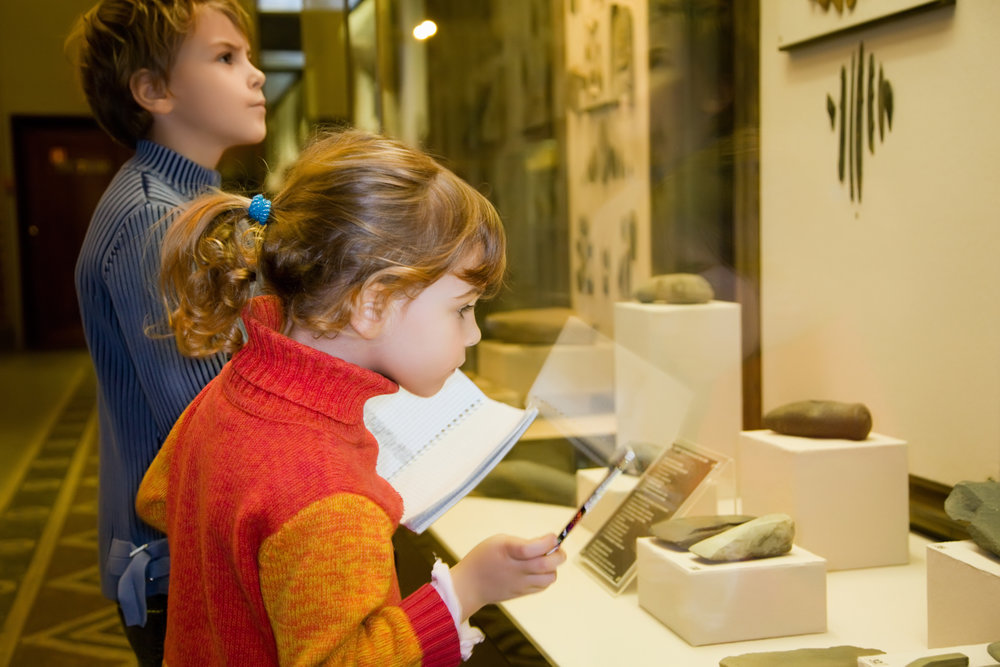 Of course, children are especially attracted to the mammals hall and to the larger, more colorful animals! White rhinoceroses, felines from all over the world and the Boboli hippopotamus with its particular history. He was presented to the Grand Duke Pietro Leopoldo and was happy to roam the gardens of his residence.
After the death of the animal, the artisans who stuffed it, never having seen it alive, assembled it in a very imaginative way. But there is still a section to explore at the La Specola Museum: the empty one.
Yes, in the museum there is a niche for human specimens ! Take a picture with your children!
Address: Via Romana 17 – 50125 Firenze
Opening Hours 1 June-30 September (Tuesday – Sunday from 10.30am till 5.30pm)
Tickets
adults € 6,00
reduced € 3,00 (children 6-14 y.o. e and adults +65)
family (1-2 adults) 13€
Website: Museo La Specola
Museo Stibbert
The creation of the structure is the work of Frederick Stibbert, a Florentine by birth and English by adoption who, at his death, gave his museum to the city of Florence. It is now managed by a Foundation that deals with bringing young people and young people closer to culture .
There are 64 rooms to explore, including sculptures, paintings and porcelain crafts, but also ancient costumes and fabrics.
But what the kids love most is certainly the section of weapons and armor, for more than 10,000 original pieces. In the Sala della Cavalcata, children can have fun admiring a reconstruction of a parade with 14 knights and horses.
The museum is surrounded by a wonderful green area where you can stop and organize a nice outdoor picnic , next to the small pond and gazebo. In the summer, the flowering trees give the place an even more magical atmosphere, including small temples, sculptures and animals!
Address: Via Stibbert, 26, Firenze
Opening Hours: Monday – Wednesday, from 10am till 2pm |
Friday – Sunday, from 10am till 6pm | Closed on Thursday
Tickets:
adult 8€
reduced 6€
Website: Museo Stibbert
Museo dei Ragazzi di Palazzo Vecchio
The Palazzo Vecchio Kids Museum in Florence is the perfect place for children and young people of all ages . It is not a museum like any other, where to pay the ticket and go around the halls. In fact, the museum provides guided tours organized for families with children.
Choose the one that suits you, depending on the age and interests of your children and … discover the wonders of a museum where you learn, but having fun!
The Museum, with over 50 rooms, does not only collect ancient objects, but hides stories that will be told in the form of a fable by modern minstrels and court jesters.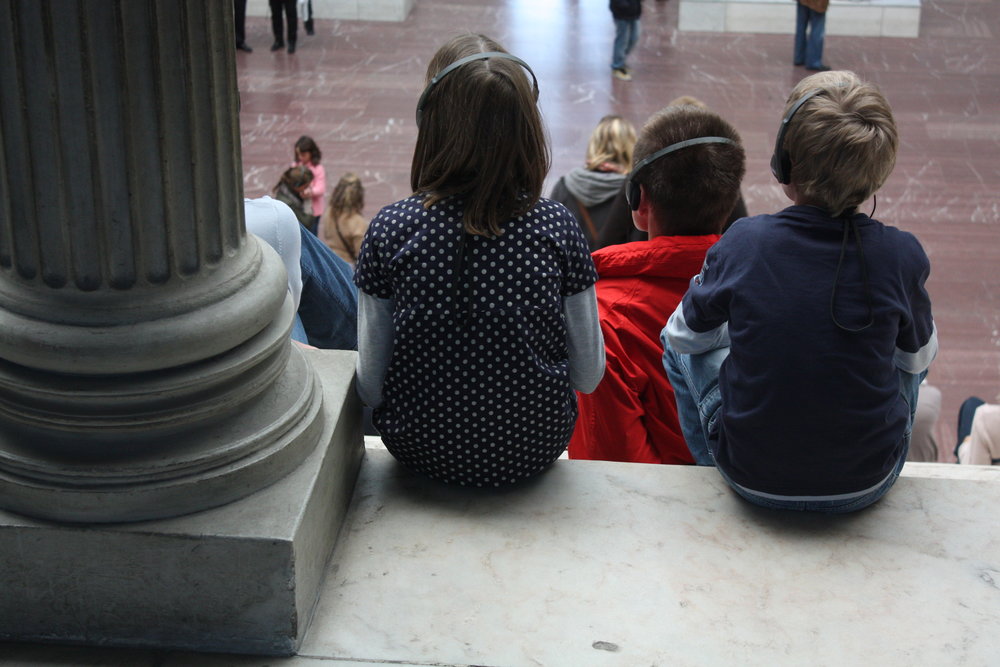 You can decide to meet "Giorgio Vasari", an aristine painter, architect and writer who will guide them to discover the secrets of Cosimo's Palace, which he himself had to realize with immense efforts.
Or why not discover the Museum Theater which is accessed from the Hall of Maps through a secret passage? And again, have fun learning the habits and customs of the second half of the sixteenth century and beyond! Even wear them and let yourself be transported in an ancient era of splendor.
Sit down at the table with Lucrezia de 'Medici and Alfonso d'Este on the occasion of their sumptuous wedding banquet and enjoy a real theatrical show, among sumptuous courses and court jesters immersed in the magic of a wonderful hall.
If your children have an artistic vein, be ready to entertain them with the fresco technique that – at the end of the visit – they will be free to take with them as a memory of this fantastic experience
The theater of shadows, multimedia stations, role-playing games and much more, in a museum built for children!
Address: Piazza della Signoria, 50100, Firenze, Italia
Opening Hours: Monday – Saturday, from 9.30am till 1pm / from 2pm till 5pm |
Sunday, from 9.30am till 12.30pm
Tickets:
adult 10€
reduced 8€
free (-18y.o.)
tour: 4€
Website: Musei Civici Fiorentini
Il Museo Archeologico di Firenze
Fantastic beasts and where to find them? In Florence, at the Archaeological Museum. Children, as we know, have a weakness for creatures that seem to have left the fairytale world. The Chimera of Arezzo is the highlight of the museum!
Moreover, the Egyptian culture, for which there is an entire section dedicated, is always able to fascinate adults and children of all ages. A close encounter with a mummy experienced many years ago ? It's possible! On the other hand, the Archaeological Museum of Florence is the largest in Italy after that of Turin! Helmets, armor and shields are able to make children fall in love, making them feel like real brave heroes ready to destroy the bad guys!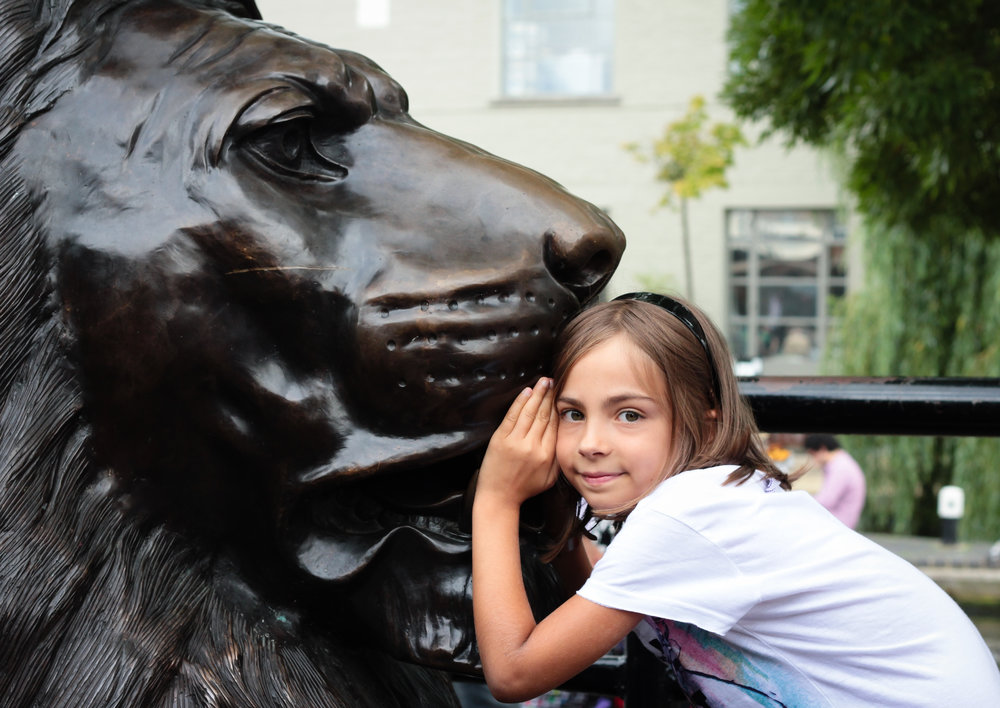 Often, the museum organizes event-routes for children, with expert and interesting guides, able to tell the beauties of the museum without ever helping, offering interactive and fun activities.
Address: Piazza Santissima Annunziata n. 9b, 50121 Firenze
Opening Hours Monday, Wednesday, Friday, from 8.30am till 2pm |
Tuesday and Thursday, from 8.30am till 7pm | Saturday and first Sunday of the month, from 8.30am till 2pm
Tickets:
adult 4€
free (-18y.o.)
Website: Museo Archeologico Nazionale di Firenze
Musei con vista su Fiesole e Firenze
The complex includes three museums located between Florence and Fiesole.
The Museum of Fiesole, the Primo Conti Museum and the Museo degli Innocenti.
The first two are the perfect choice for a family day with your children.
Museo di Fiesole
It starts with the adventure of ancient civilizations, Etruscans and Romans, Longobards and Renaissance. A story that never gets bored thanks to the experiences proposed for families. Guided tours, thematic routes and interactive workshops, multimedia games but also painting tests, all activities always designed for children .
Among the many activities offered by the Museum of Fiesole, it is impossible not to mention the experience of "Archaeologist for a day". Accompanied by a real expert in the field, children can work in a real excavation and experience the ancient civilizations in complete safety.
And after learning … now it's time to create! An amulet brings good luck? A Roman lamp? All this is possible at the Museum of Fiesole.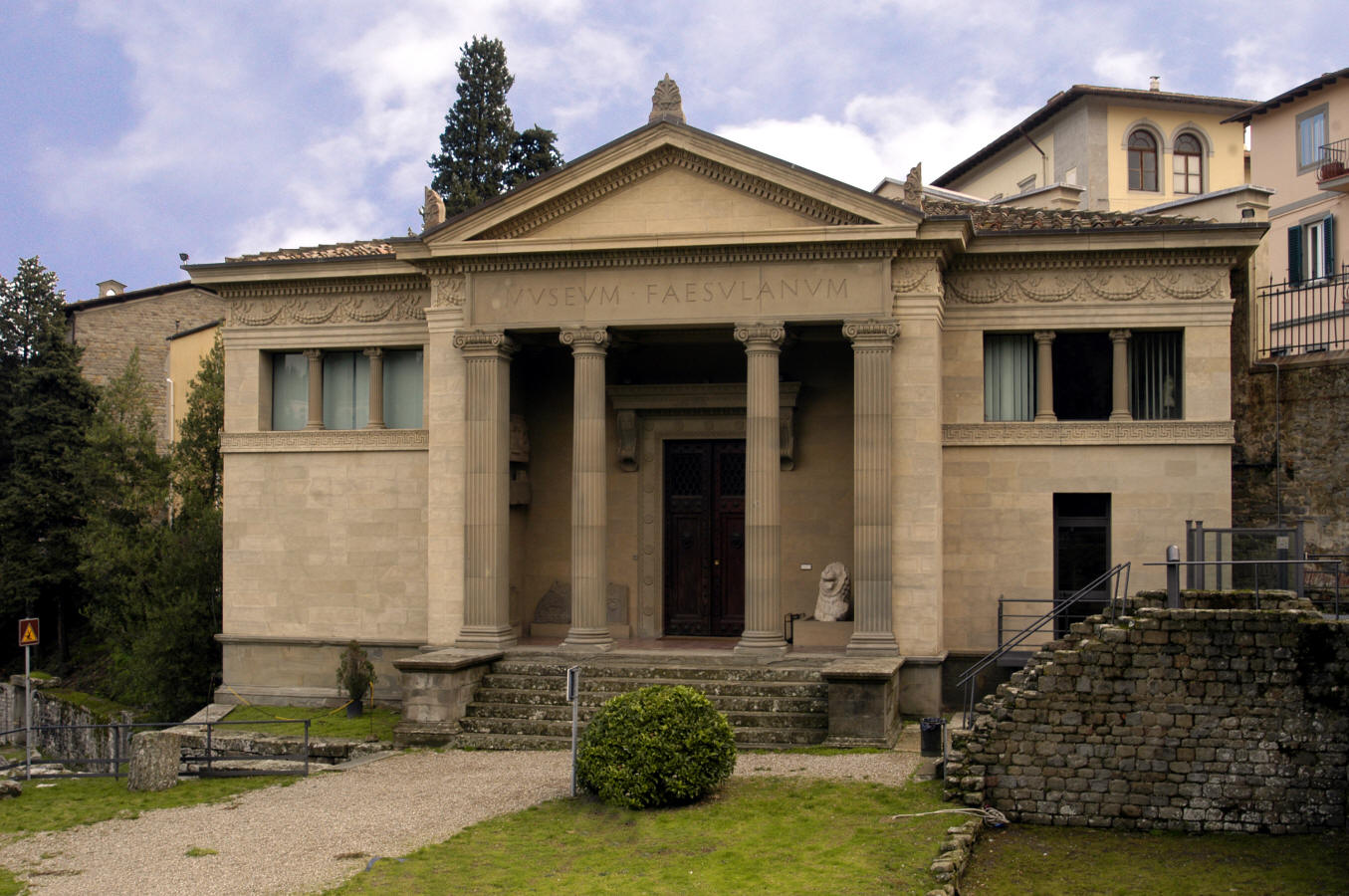 Credits: IlReporter
Address: Via Portigiani 1, 50014 Fiesole (FI)
Opening Hours every day from 9am till 7pm
Tickets
archeological area + interactive museum
adult 10€
reduced 6€
family 20€
Website Firenze Fiesole Musei
Museo Primo Conti
The villa in which Primo Conti has lived for many years is now a museum and everything remained as exactly as the Florentine artist had established. A generous man, who decided to donate his "beautiful Fiesole villa" – as he himself had defined it – to a Foundation that would take care of spread the culture and make the great documentation available to scholars along with his collection of original works of art.
A versatile artist and never monotonous, who was able to move at ease between the influences of the Fauve, the Futurist turns to finally arrive at metaphysics. You can ask, by reservation, to organize an ad hoc visit for families according to your needs.
But the real pearl of this Fiesole villa is the possibility of organizing the "Birthday at the Museum" . Your children will become true painters of an atelier and can play with brushes and colors, or have fun with Futurist poetry, by copying and pasting letters, composing small works of art!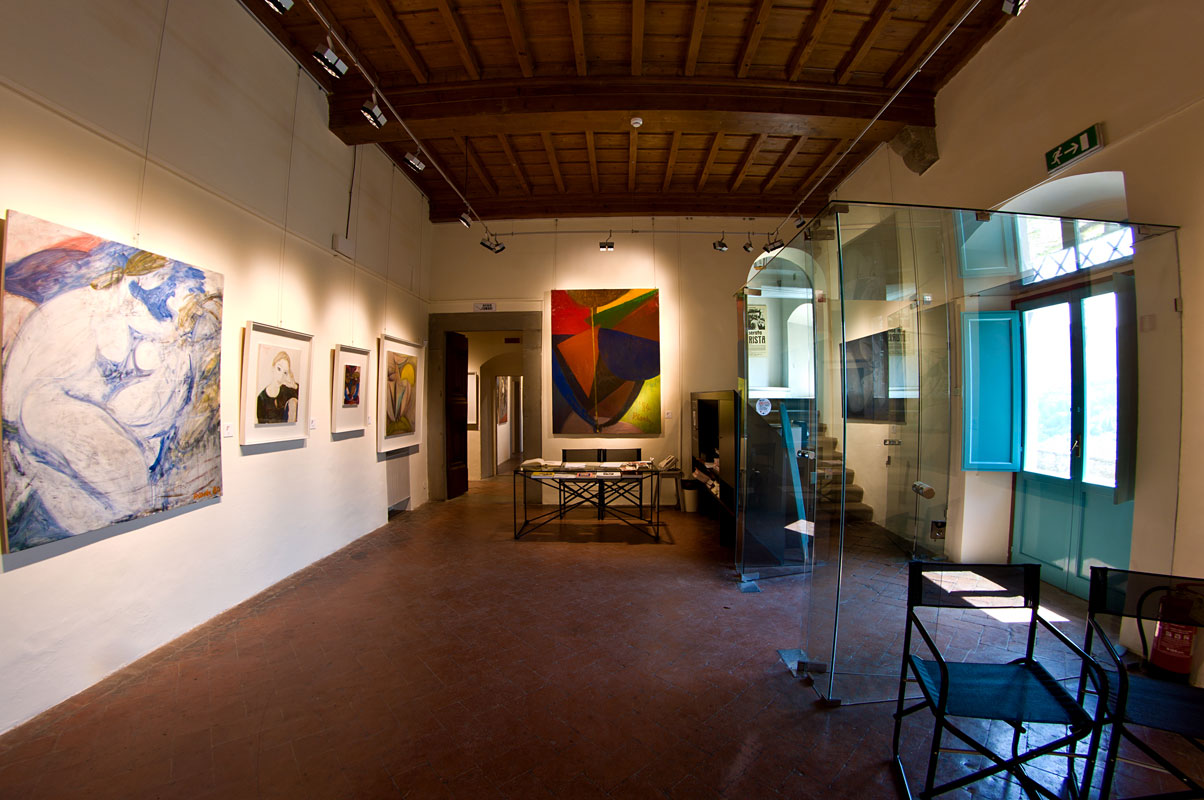 Credits: 6inviaggio
Address: Via G. Duprè, 18, 50014 Fiesole
Opening Hours Monday – Friday from 9am till 1pm
Tickets: €3.00
Website: www.firenzefiesolemusei.it
Museo Leonardo da Vinci
Discover Leonardo, genius and inventor, scientist and artist in an experience designed for children and families. The story is not only learned on school books, but also stimulating the curiosity of children with educational workshops and interactive activities and never boring.
The works are reproduced in full size and are fully functional! Catapults, flying cars and even a tank. The children will be able to operate levers, lift weights, and activate mechanisms to feel not only spectators, but participants in this fantastic adventure between flying bicycles and halls of mirrors.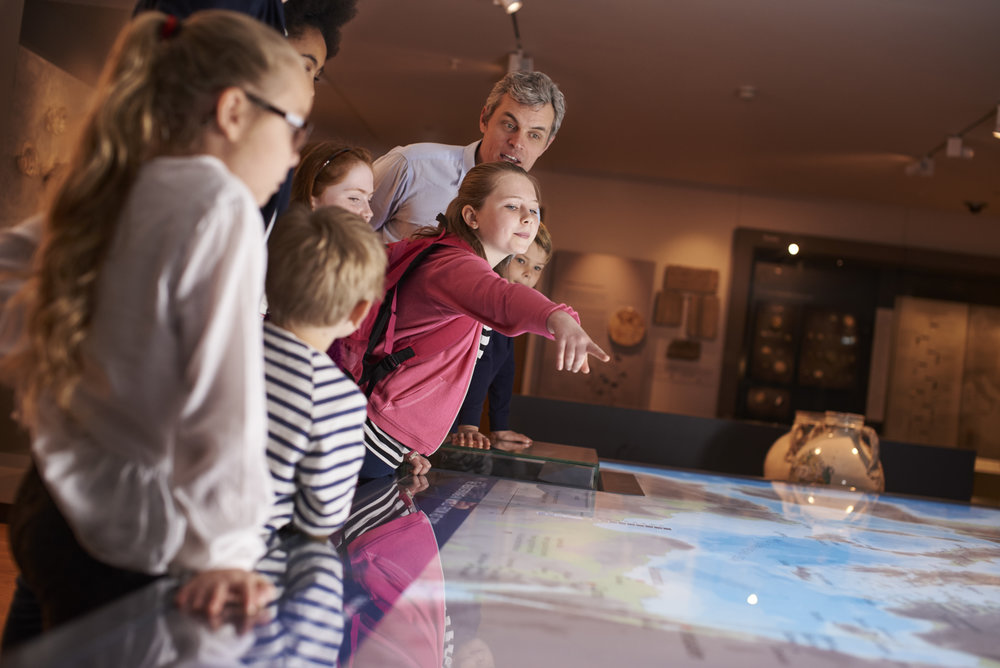 Upon reservation, you can request the guided tour "Leonardo talks about Leonardo". An actor will play our genius, telling his story and telling the secrets of his brilliant invention.
With the "Sognando Leonardo" workshop, on the other hand, your children will be put to the test with the particular design techniques of the inventor.
An experience not to be missed, which will be articulated according to the age of the participants.
Address: Via dei Servi, 66/r, 50122 Firenze
Opening Hours: everyday from 10am till 6pm
Tickets:
adult € 7,00
reduced € 5,00 (+6 y.o. / students)
groups: € 4,00 (15 people min)
free: – 6y.o. and disabled
Website: Museo Leonardo
Museo Galileo Galilei
Great visits and workshops organized for children at the Museo Galileo Galilei in Florence. In the weekends, in fact, it is possible to choose among many guided tours suitable for families and children.
Are you ready to Geoplay ? To discover the secrets of the maps of secret places? Or to build puppets from recycled materials. Fun … and educational, helping children understand the importance of the environment. Who could better tell the adventures of Galileo, if not his cat Teo?
This cute kitten will tell you his fantastic story and that of his owner, in an interactive and engaging.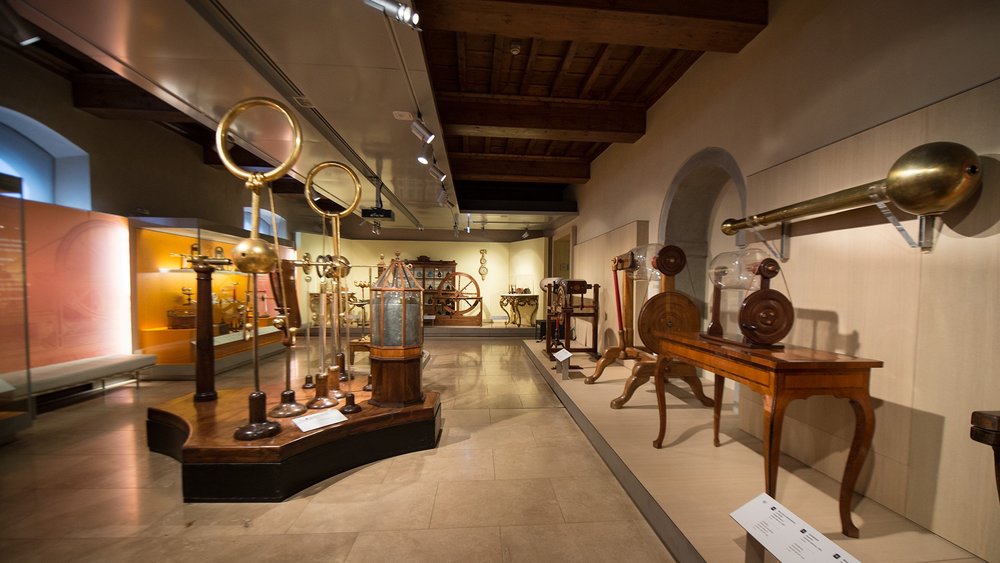 Credits: GoGoFirenze
And again, teach children to orient themselves thanks to the tools of the inventor, discovered under the microscope, the magic of the dark room and a laboratory entirely dedicated to "Rain, Thunder and Lamps".
Understanding the atmospheric phenomena from a scientific and amusing point of view that will expel their fears from the children's heart, replacing them with the desire and the curiosity to learn.
Address: Piazza dei Giudici, 1, 50122 Firenze FI
Opening Hours from 9.30am till 6pm
Tickets €9
Website: www.museogalileo.it
Il Giardino di Archimede
Fear of mathematics? Almost all children are afraid of this discipline. It seems so complex, so incomprehensible, with all its formulas. But this mistrust can be beaten if children are approached in mathematics in a fun and interactive way.
The museum of the Garden of Archimedes pursues precisely this purpose. With its three thematic routes, it is able to be a place for teaching aimed at children .
Discover the geometry of the forms, the secrets of Pythagoras with the help of interactive puzzles and the history of the discipline starting from the abacus of the Arab world.
Never fear of math, but fun with numbers!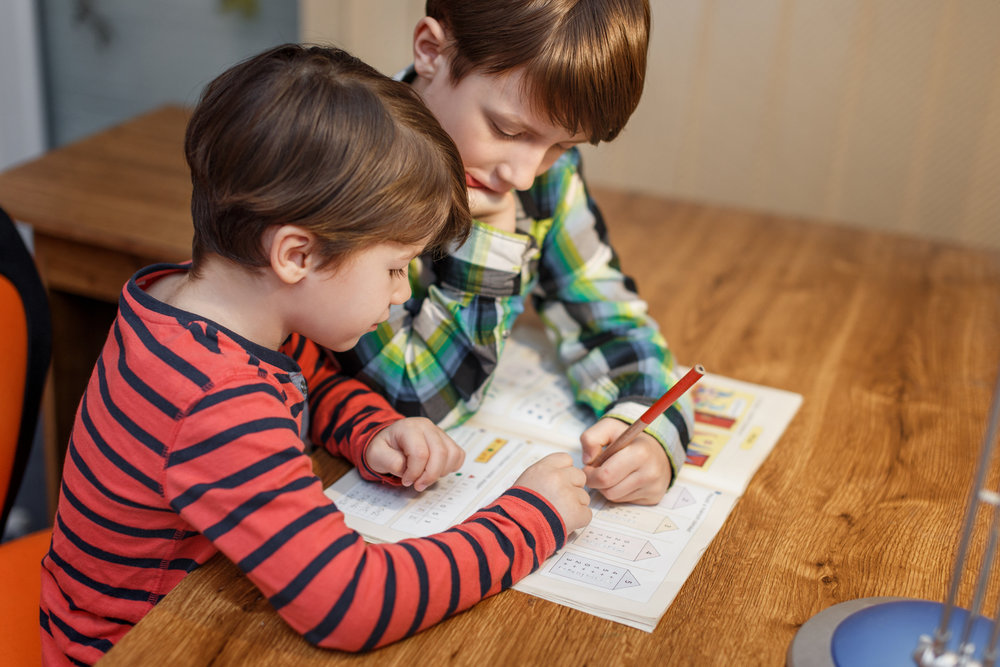 Address Via di S. Bartolo a Cintoia, 19A, 50142 Firenze FI
Opening Hours: Monday – Friday, from 9am till 1pm |
from July 15 to July 31 – openings are on request
Tickets
adult 5€
family 3€
tour: 2€ + ticket's cost
Website Giardino di Archimede