Tuscany leather: a guide to the best shopping
Leather goods are one of the most wanted Tuscan souvenirs, but when it comes to choose, not all are the same. Luckly for you, we have prepared a complete guide to the best leather shopping of Tuscany. Keep reading to find out where and how to buy only what it really worths.
Tuscany leather: what to know before buying
Tuscany is famous all over the world for its handcraft leather products such as jackets, bags, belts, shoes, wallets and accessories, and the area between Pisa and Florence is home to the largest leather production in Italy. That's why leather shops can be found almost everywhere and sometimes the choice can be overwhelming.
Where to start? Before knowing where to buy, you should know what and how to choose.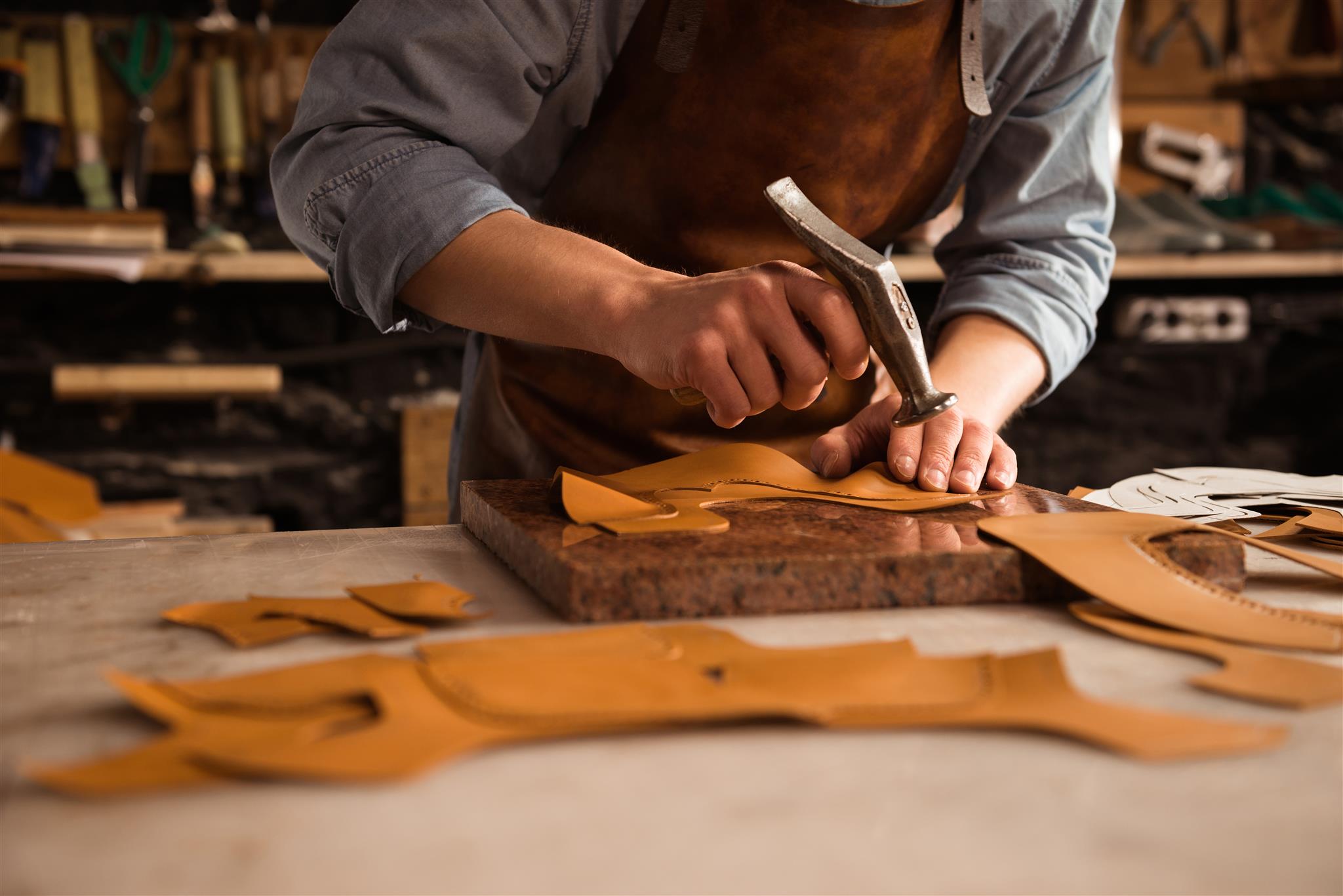 First thing, you have to decide the quality of the leather you want: full-grain, top-grain, genuine, bonded or imitation? The difference is in the fineness of the grain and in the manufacture. No need to say that a higher quality means a higher – sometimes much higher – price, but the cost shouldn't be the only factor to consider: most depends on your taste and on the kind of products you are looking for.
But how to understand the quality of a leather product? There are some details you should pay attention to in order to be sure to purchase leather goods that worth their price:
The stitching.

 This rule is valid for almost any handmade good: the quality is high, the stitching has to be tight and regular. Be sure that the stitches are small and sewn close together.

The flexibility.

The leather should not feel rigid in your hands: it has to be smooth and soft. The more, the better.

The smell.

Your nose will tell you if the leather you're about to buy it's good: if you smell chemical, it means that it has been treated to appear more valuable, so it's better to put the item off and look for something else. The aroma should be entirely natural and musk-scented.
One more factor to consider could be the colour: in some case, a dye can mask an imperfect or low quality grain. However, also this choice it's up to anyone's taste: if you like your bag or belt in red or green, go for it! Just try to note if the color is only on the surface or penetrates through the core.
Where to shop the best Tuscan leather goods
There are many options for those who are seeking for the best leather products of Tuscany, and in every city you will find a wide choice of shops. But where are the best of the best?
If you want to be sure to find the largest offer, just go straight to the source: the Leather District of Santa Croce sull'Arno extends for 10 kilometers between Florence and Pisa and hosts the 35% of the national production of leather and 98% of the national production of sole leather.
Chosen by fashion brands such as Gucci, Valentino and Dolce & Gabbana, this land is the perfect place to discover all the secrets of leather manufacturing and to shop at an affordable price.
If you trip to Tuscany is just a stop-and-go in Florence, your options to buy a leather souvenir remains virtually infinite. Between the hundreds of leather shops would recommend 4 names, where you can find artisanal quality and a great variety of products:
Casini
.
Just in front of Palazzo Pitti, it is know for a huge choice of leather jackets and its iconic "Infinity" bag designed by Jessica Tattanelli.

Benheart
One of the coolest lather shop in Florence, very popular between young buyers: here you an find high quality leather products in a unique location a few steps away from Brunelleschi Cupole.
Giorgio 1966
Giorgio 1699 has both a shop near the Medici Chapel and a typical stand in the near San Lorenzo market, where you can find a large offer of high quality leather goods
Pierotucci
If you really want to be sure that you leather souvenir is handmade, you just need to leave the center of Florence and reach Pierotucci in Ponte a Ema. Here, you will be invited into the laboratory, where you will see skilled Italian artisans cut and assemble leather bags, jackets and various accessories under your eyes.