Bookshops in Florence: 6 unmissable bookstores in the historic center
The best bookstores are not just shops where to buy books: they are places to live, where to escape the chaos of everyday life, but also spaces in which to participate in events or enjoy a gourmet meal in a refined environment.
Florence knows this well, hosting some of the most interesting bookshops in Tuscany, including coffee-bookshops, historic shops and original projects that have quickly became points of reference for the audience of readers.
Today we will share with you the most exclusive and original bookshops in Florence, small corners out of time hidden in the historic center in which to experience a 360 ° cultural experience.
Coffee bookshops in Florence
Hybrid places where literary meets gastronomic culture, in a perfect combination of paper and flavors, coffee bookshops are among the most appreciated bookstores in Florence. Each one with a different style and with particular characteristics that make them unique, they are spaces in which the passion for books joins the search for excellence in the kitchen or in the glass, together with the love for art in all its forms, music and theater.
Brac
Where: Via dei Vagellai 18r
Libreria Brac Website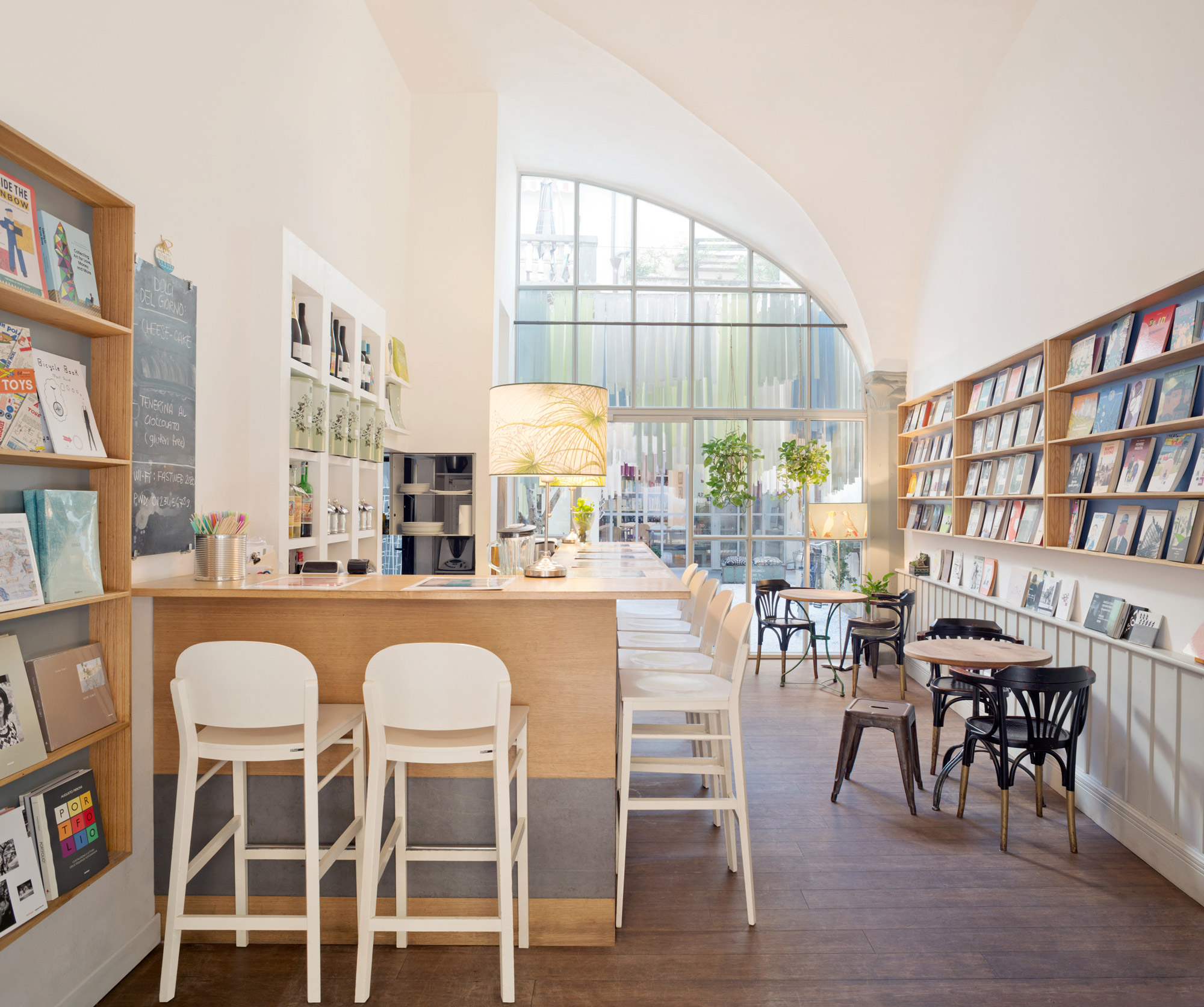 A few steps from Piazza Santa Croce and Piazza della Signoria, libreria Brac is a small hidden gem: you could walk in front of its door without even noticing it, and this is certainly part of its charm. A bookshop specialized in art, it is a space in which the love for art and good food go together, and a perfect place to relax with an herbal tea enjoying a little escape from everyday routine.
In this original location with a refined design – with the stunning internal courtyard decorated with drapes that descend from the ceiling – presentations of books and authors are hosted, ass well as events and meetings related to cultural events of the city.
The kitchen offers a vegetarian menu – with a wide vegan offer – created only with 100% natural and organic products, and gave life to tasty yet refined recipes, suitable for both a quick lunch and a romantic dinner.
Todo Modo
Where: Via dei Fossi 15 rosso
Todo Modo Website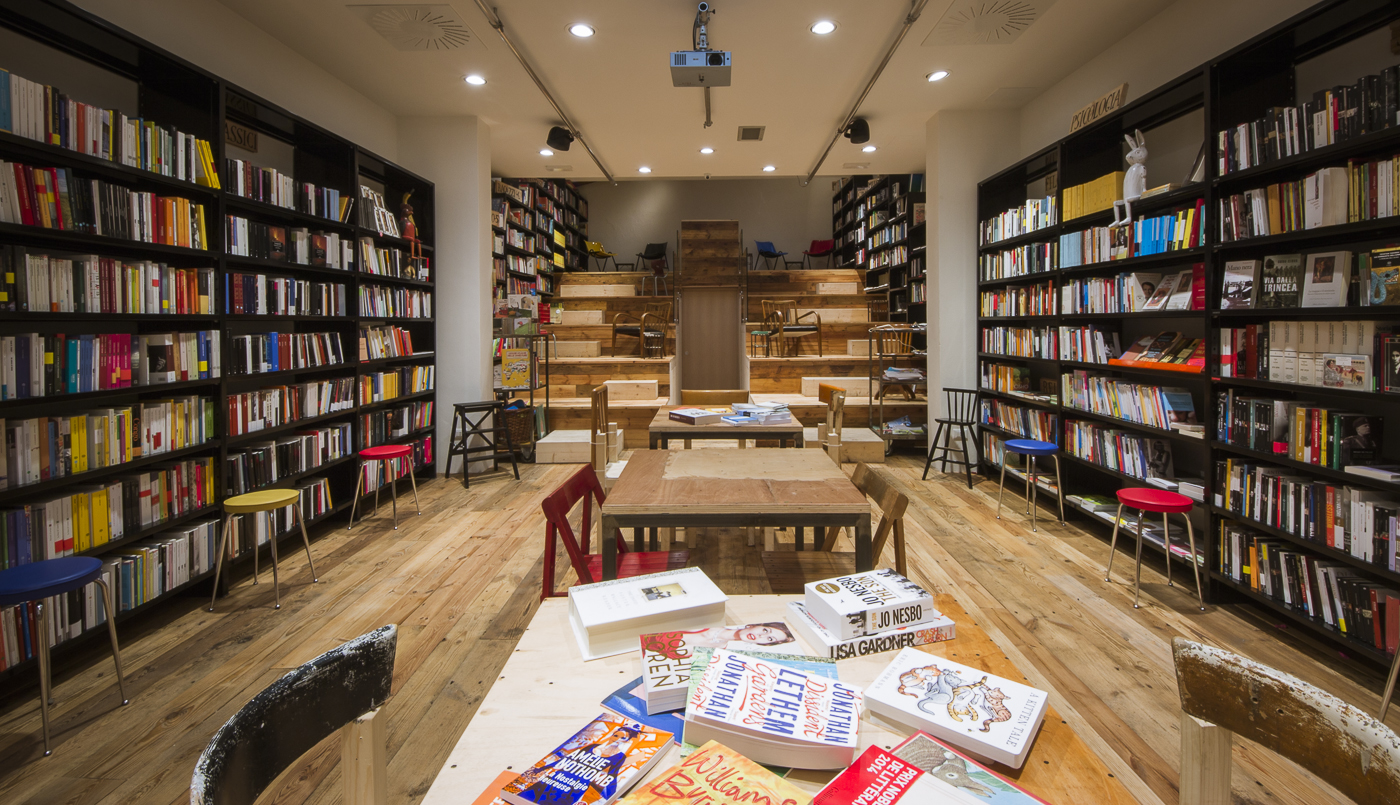 An independent bookstore in the center of Florence, a cafe and a theater: Todo Modo is this, and much more. With over 15,000 volumes on its walls, this bookshop was born as a real meeting and discussion space. Its heart is the large reading room that becomes a theater, a concert hall, an auditorium for conferences and seminars: a multifunctional space where love for literature and art translates in many forms.
Uqbar – which owes its name to Borges – is the coffee and wine shop of Todo Modo. Every day, the chef Hiroko creates genuine and tasty dishes with the best fresh ingredients purchased directly in the neighborhood shops, that Davide, the sommelier, matches with the perfect glass of wine.
La cité
Where: Borgo San Frediano 20/r
La Cité Website
Probably the best known among Florence's bookstore cafés, La Cité opened its doors in 2007 to give life not only to a large bookshop – with over 10 thousand volumes – but to a cultural meeting place, in which to listen to live music, participate in meetings, share readings and experiences accompanying everything with a glass of good wine or a drink.
The coffee-space, in the heart of the 200 square meter open space – furnished in wood with recycled iron decorations – tries to shorten the distances between consumer and producer, with strictly organic products and a wine list inspired by the principles of Terra e Libertà/Critical Wine projects, avoiding the "incriminated brands" of critical consumption. A choice that is also reflected in the red wine "of the house", who comes from organically grown vineyards cultivated in compliance with the ancient agronomic techniques, without the use of chemical products and respecting ecological and ethical criteria.
3 bookshops not to miss in Florence
Libreria Antiquaria Gozzini
Where: Borgo San Frediano 20/r
Libreria Antiquaria Gozzini Website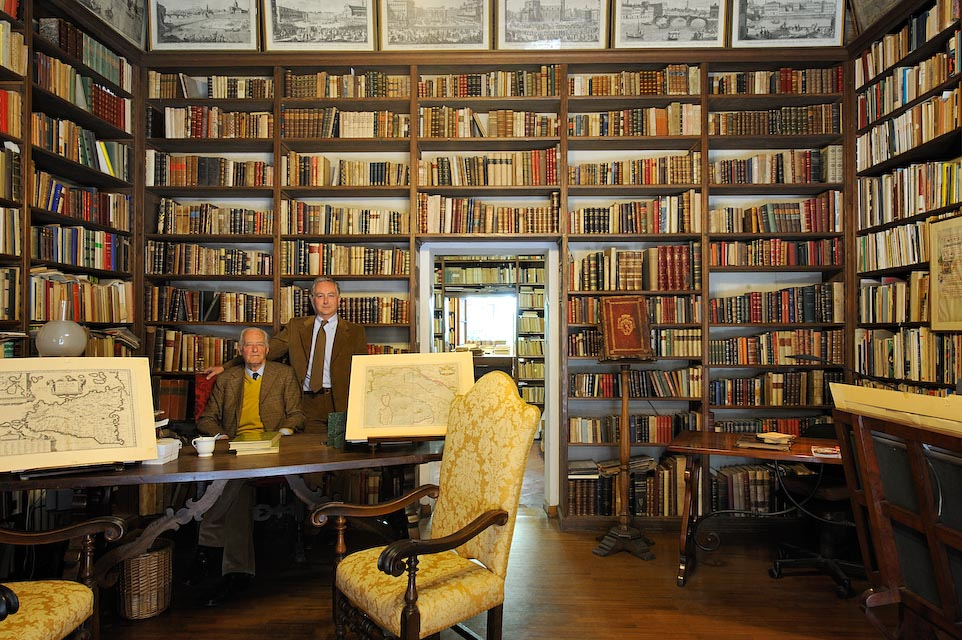 Almost two hundred years of history make this antiquarian bookstore in Florence a truly unique place, not only for the wide offer of often extremely rare books, but also for the charm of a tradition handed down for generations – the current owners are the fifth and the sixth generation to manage the bookstore – and an exceptional location.
Overlooking Via Ricasoli, in the heart of the historic center, the bookshop occupies the eighteenth-century Palazzo Alfani: inside there are twenty-three different rooms arranged on three floors, developed around a private garden.
The shelves – over two linear kilometers – accommodate over 150,000 valuable volumes, from works dating back to the fifteenth century to the contemporary literature of the twentieth century.
Crossing the corridors of this bookshop in Florence is like taking a journey through time and history, strolling where Croce, Einaudi, Papini and Spadolini have already walked, enveloped by the unmistakable smell of paper and passion for literature.
Ancient, however, does not mean outdated: on Libreria Antiquaria Gozzini website, in fact, a rich e-commerce catalogue is available, with thousands of titles that can be purchased online.
Piccola Farmacia Letteraria
Where: Via di Ripoli 7/r
Piccola Farmacia Letteraria Website
If books are a cure for the soul, why not create a place to prescribe "books that become tonics, balm for wounds, messages that move mountains or loosen stiffness?". It is from this question that was born one of the most original bookshops in Florence, the Piccola Farmacia Letteraria. This newly opened space has already conquered a wider audience, which goes beyond not only the city bounds but even outside Italy. The credit is of its innovative formula: here, the first question is not "can I help you?", it's "how are you?".
The books, in fact, are not divided by genres or authors, but according to the emotional states they contain, in the belief that it is the emotion that drives the reader, and every book is accompanied by a real leaflet with indications of use, dosage and even side effects.
Behind this exceptional project, there is not only an expert bookseller who, after years spent on the shelves of large retailers, decided to create this unique place, but also two psychologists, who support the owner in cataloging the titles.
On the road
Where: Via  Vittorio Emanuele II 32 A/R
On the road Website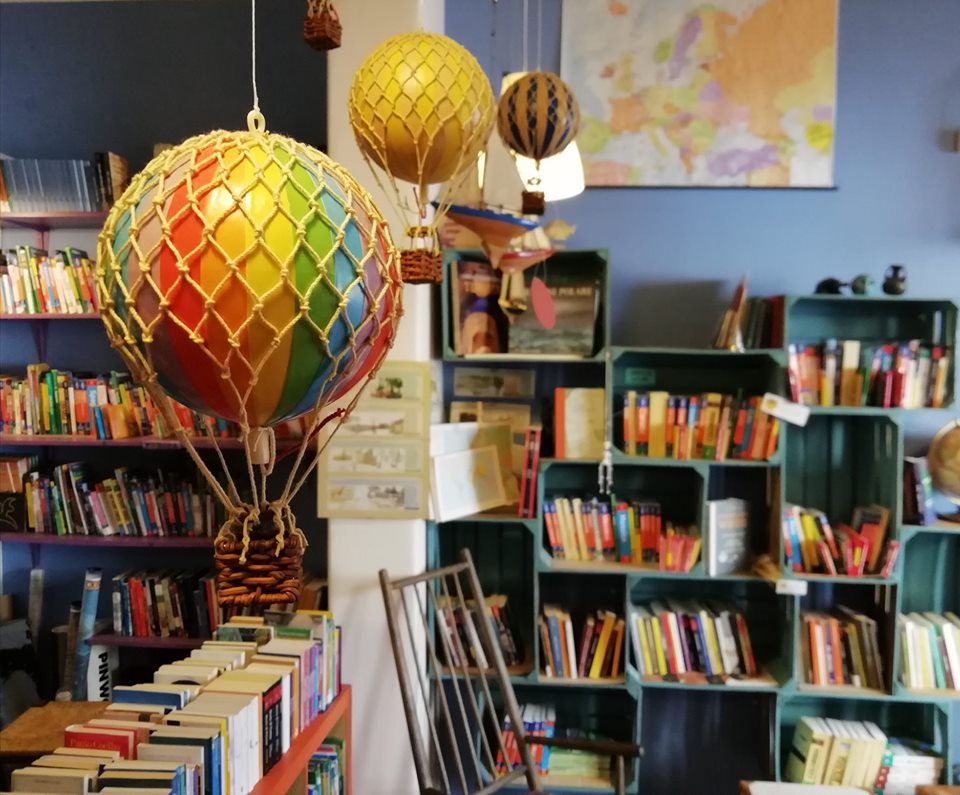 Sant'Agostino said that «the world is a book, and those who do not travel read only one page». On The Road's managers have made this their mantra, in this bookstore in the center of Florence entirely dedicated to travel. A space created for to those who move from one end of the globe to the other and for those who travel with the imagination, in which to find hundreds of guides and inspirations for the next destination but also reportage and travel narrative and more thematic volumes related to cartography, hiking, motorcycle tours and cycle tourism.
Going beyond its doors means giving yourself a little tour of the world without leaving Florence, reading one the volumes that crowd the walls and getting lost in stories of faraway places or enjoying one of the many events that bring a piece of the world into its walls.